Apple revamps website making it easier and quicker to make a purchase online
6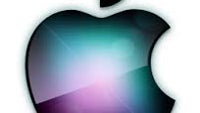 Apple has made it easier for online consumers to buy an Apple iPhone, iPad or Apple Watch. The tech titan has changed the "
learn more
" link that buyers were once required to click on in order to make an online purchase. Instead, a "
buy
" link has been added that will allow someone interested in an Apple device to purchase a product without being sent to a separate page to check out details about it.
The redesign should allow Apple to increase sales, according to Sucharita Mulpur, an e-commerce analyst for Forrester Research. "
Half of e-commerce traffic comes from mobile, but Apple was not optimized for the longest time
," said the analyst. A survey that Forrester ran last year called "Who does mobile commerce well?" found Apple last among 20 websites. The irony is that Apple arguably is the one company that has done the most to advance mobile commerce since 2007 with the introduction of the OG
Apple iPhone
. Toss in the 2010 launch of the mobile shopper's best friend, the
Apple iPad
, and it is hard to believe that Apple went so long without optimizing its site for mobile users.
Most Apple products are distributed through wholesalers, according to Forrester's Mulpur. But she says that the website is becoming increasingly important in countries where there are no, or very few, Apple Stores. Now that Apple has now ended its practice of keeping product information separate from e-commerce, consumers looking to purchase an Apple device should be able to do so quicker and easier than before.
In a statement, Apple says "
Our customers want to explore, research and shop in one place
." Apple's goal is redesigning its website is "
to give customers one simple destination to learn and buy without navigating between two different sites
."
source:
WSJ