Apple remains the world's most valuable company after losing $40 billion in valuation
34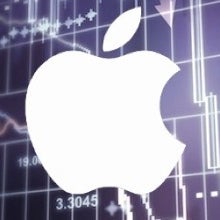 The day after Apple reported its first year-over-year decline in iPhone sales, stockholders dumped the company's shares left and right. Apple's stock declined 6.3% today, falling $6.53 to $97.82. The decline wiped $40 billion off of Apple's valuation. While this might seem like a rather harsh reaction to a decline in iPhone sales that was expected, Apple also reported its first quarterly decline in revenue in 13 years.
While the 51.2 million iPhones sold during Apple's fiscal second quarter actually topped the Wall Street consensus calling for sales of 50.7 million units, what wasn't expected was the $641 average sales price of each phone sold. Analysts were counting on Apple to take in $658 for each iPhone purchased. Also bothering analysts was the overall sales drop of 26% in the Greater China region, which includes Hong Kong.
Apple CEO Tim Cook's reaction, "This too shall pass," indicates that Apple is considering this to be a temporary decline. And in fact, despite the drop in valuation, Apple remains the most valuable company in the world. That is partially because the second most valuable firm, Google parent Alphabet, recently saw its value drop 5% after reporting earnings.
source:
TheGuardian