Apple officially confirms that closing recent apps won't improve your iPhone's battery life
34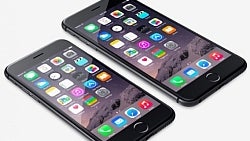 Apple has officially busted one of the most popular iPhone myths. Responding to an iPhone user's customer service email, Apple's iOS chief Craig Federighi has unambiguously dismissed that force-closing apps in the multitasking view can preserve battery life.
This clarification came to pass as an iPhone user sent an email to Apple's Tim Cook asking the CEO if he regularly quits apps in the multitasking view and if this helps to preserve battery life. Although Cook did not respond to the email himself, Federighi jumped in to bust this myth once and for all. "No and no", he responded in a short but clear reply that would have probably made Steve Jobs proud.

Apple's iOS chief busts one of the most prevalent iPhone myths
Unlike Android, which allows third-party apps to run in the background as a service, iOS restricts true multitasking abilities to a range of Apple's own system apps. Each time a non-system app exits from view, iOS closes it. What you see in the multitasking view are static images, shortcuts to launching your recent apps all over again.
The goal behind the highly restrictive multitasking system that sits at the core of iOS is to ensure smoothness at all times and preserve battery life. In other words, Apple does this to ensure that iPhones and iPads can run as fluid as possible given the limited computing resources available on a mobile device.
On the other hand, we do have to note that there are disadvantages to this approach. For one, to download files through a third-party app - downloading a movie for offline viewing, for instance - you have to keep the app in view until the download finishes, otherwise the download is paused. Another disadvantage is the fact you can't have always-running apps on iOS that take advantage of contextual information.
What do you guys think? Is anyone surprised to learn that force-closing apps doesn't improve your iPhone's battery life?