Apple looking to hire new SoC designer
31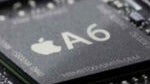 Apple designed its own system-on-a-chip (SoC)
with the A6
that powers the new iPhone 5 (although it was manufactured by Samsung), and it looks like it isn't stopping there. Apple is obviously going to keep on this trend, but it is still working towards finding a new hire that can help lead the team in designing the next Apple SoC. The search has apparently been going on since May, but a new job posting shows that Apple still hasn't found the right person for the job.
The posting is looking for a "SoC Modeling Architect - Manager / Lead" to be "at the center of a chip design effort" for the company. It is still unclear, however, what exactly this means. There is speculation that Apple is looking to completely redesign the next SoC that will be featured in iOS products, or it could be that Apple is looking to drop Intel from its notebooks and desktops in favor of a proprietary chip.
A complete redesign isn't exactly something that Apple is known for, as the company tends towards evolutionary moves (although marketed as revolutionary), but bringing in a new hire could mean anything. Just look at what happened to Android design with the single hire of Matias Duarte.
So, if any of you out there happen to have 10 years experience in SoC design, Apple may be willing to give you a lot of money for your services.