Apple iPhone 6 and Apple iPhone 6 Plus screens scratch easily say owners
90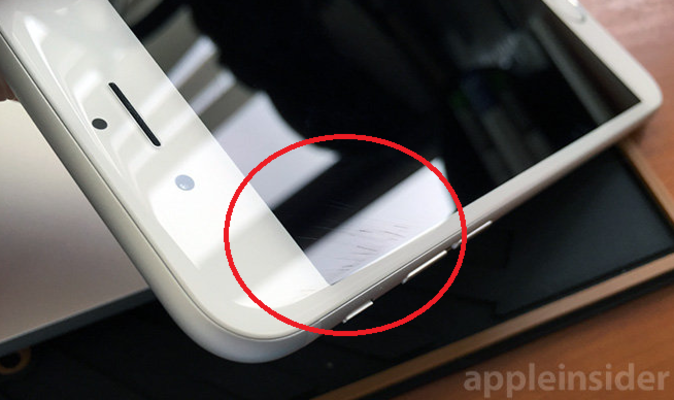 Some Apple iPhone 6 and iPhone 6 Plus models are suffering with a scratched screen
Owners of the
Apple iPhone 6
and
Apple iPhone 6 Plus
are complaining that their screens are getting easily scratched, unlike previous iPhone models. A post complaining about this issue was put up on the Apple Support Communities forum, and it received 626 responses from some who had a similar issue. A number of these complaints noted that the scratches showed up after just one week of owning the phone.
The Apple iPhone 6 and Apple iPhone 6 Plus
were originally going to have sapphire glass on the display
. Sapphire is the second hardest material on earth after diamonds. But low yields from the finishers caused Apple to scrap the idea. Instead, Apple says that the covers are made of strengthened Ion-X glass, which affords more protection that the average display. Still, rumors persist that Apple is using Gorilla Glass 3 on the new phones.
Apple redesigned the display for the two new models, removing a part of the bezel that offered some protection to the screen. Apple, for the first time, used curved glass on the new phones, and by removing the so-called "lip" on the bezel, might have opened up the glass to be scratched.
Some of those whose iPhones have been affected, were able to get their screens repaired at the Apple Store. But Apple has no written policy regarding this issue, and some reportedly left the Apple Store without having their screens fixed.
source: AppleSupportCommunities via
AppleInsider