Apple's taking a conservative approach to 2019 iPhone production orders
13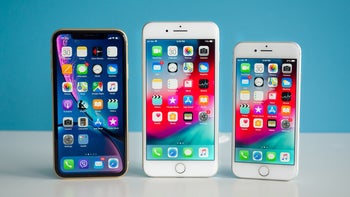 The iPhone 11 series is just one week away and analysts from Cowen and Rosenblatt Securities believe Apple is adopting a pretty conservative approach this year when it comes to orders.
Apple aims to better handle excess stock in 2020
Based on investor notes seen by
AppleInsider
, the overall number of units ordered this year from Apple's assembly partners isn't thought to be much higher than what was requested twelve months earlier. Specifically, Cowen's source suggests Apple is planning to manufacture a total of 65 million units for the fourth quarter of 2019 which is considered "flat" year-over-year. This figure consists of 47 million iPhone 11 units and 18 million combined units of older models such as the iPhone XS and iPhone 8.

Looking at the entire second half of 2019 in terms of manufacturing volume, it's believed Apple has ordered 79 million iPhone 11 units which is actually down 7% from the 85 million iPhone XS & XR units it ordered last year. Cowen believes the lower production rate is an attempt to better handle excess inventories as Apple heads into 2020.
From what can be gathered, Apple's biggest focus right now in terms of production seems to be successfully serving the North American market before mid-December when tariffs on Chinese imports are set to be applied. According to Rosenblatt, the California-based company is yet to make any changes to
iPhone 11 Pro
and
iPhone 11 Pro Max
manufacturing levels because it's "already been aggressive enough to build inventory for the North American market." However, Apple reportedly sped up production for the iPhone 11 (R) in August because of anticipated higher sales.
Once December passes both new and old iPhone models imported from China will automatically be subject to the new 15% import tariff. The impact of this should be split between Apple and its supply chain partners although the "rapid depreciation" of China's currency that's gradually lowering manufacturing costs should help offset the added cost for Apple slightly. Nevertheless, it's still expected to impact the company's bottom line and may result in weaker Chinese iPhone sales as local customers retaliate.

Consumers in the US aren't presently expected to see any price increases but the threat certainly exists. This could lead to a sudden spike in demand by consumers attempting to avoid the tariffs which may result in a "stronger than seasonally normal" quarter for Apple, according to Rosenblatt.
iPhone 11 series announcement, release date, pricing
The iPhone 11 (R), iPhone 11 Pro, and iPhone 11 Pro Max or whatever Apple chooses to call them will all be announced next
Tuesday, September 10
. Last year Apple opted for a staggered release wherein the
iPhone XS Max
series arrived in September and the cheaper iPhone XR followed in October but this year all smartphones are expected to launch simultaneously on Friday, September 20. To ensure an early delivery, Apple should open up pre-orders a week earlier on Friday, September 13.
When it comes to pricing the 2019 iPhone lineup is rumored to be no different to last year's. The cheaper iPhone 11 will apparently stick to the $749 price tag while the premium iPhone 11 Pro looks set to land at $999. The iPhone XS Max's replacement, on the other hand, should retail at $1,099. The standard models should feature 128GB of storage although 256GB and 512GB variants that retail at higher prices are to be expected too.
Finally, in regards to colors, the iPhone 11 will reportedly be sold in black, white, red, yellow, green, and lavender. The iPhone 11 Pro and Pro Max, on the other hand, may launch in Gold, Space Gray, Silver, and a new dark green shade.