Apple fails to win a ban on the Motorola GLEAM in Germany
15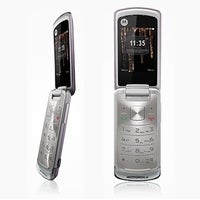 The
Motorola GLEAM
is a classic clamshell phone that offers no bells and whistles whatsoever. However, Apple wants the device banned in Germany anyway for infringing on one of its patents. The patent in question describes a
"computing device with dynamic ornamental appearance"
, which is the European equivalent for the
"active enclosure for computing device"
patent, which Apple also holds. The GLEAM supposedly infringes on that patent with its animated illuminations, which are displayed on its flip cover when a call or a message is being received.
Now, what Apple is actually trying to do here does not have that much to do with the GLEAM as much as it has to do with the
Samsung Galaxy Nexus
. If Apple wins an injunction on the GLEAM for infringing on that patent, other devices that violate it will also be banned from the German market. And the Samsung Galaxy Nexus with its RGB LED notification light is supposedly one of them.
Unfortunately for Apple, the Munich I Regional Court does not believe that the GLEAM and the rest of devices that supposedly violate the patent must be banned. That is because although Judge Peter Guntz thinks that the GLEAM infringes on the patent, he is having serious doubts about the validity of Apple's patent itself. That is why the case will be put on hold until a simultaneous case confirms whether the patent in question is valid or not.