Deal: Apple Watch Series 3 is now $50 off (GPS model only)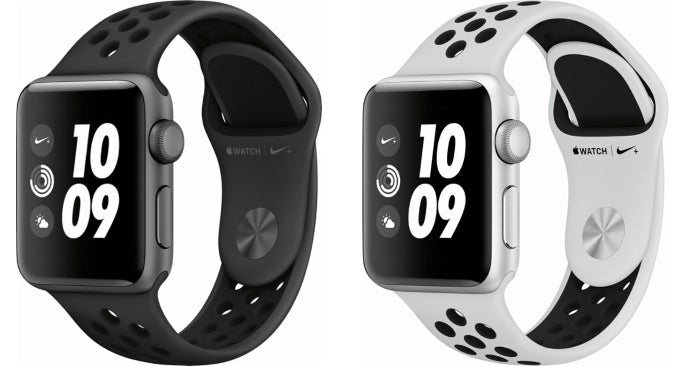 If you're planning to buy an
Apple Watch Series 3
and you don't need the model that features cellular connectivity, we have good news. Best Buy is currently selling the GPS-only Apple Watch Series 3 starting at $279 (instead of $329), thus taking $50 off its regular price.
$279 can only get you the small, 38mm variant of the Watch Series 3. However, the larger, 42mm version is also $50 off, being offered for $309 instead of $359. Best Buy lets you get both sizes in different colors, and it's even offering Nike+ variants of the Apple Watch Series 3 (seen above) at these low prices.
Meanwhile, Apple and other retailers are still selling the GPS-only Watch Series 3 38mm and 42mm for $329 and $359, respectively. In other words, right now, Best Buy is the only place where you can purchase a brand new Apple Watch 3 for as low as $279.
Best Buy doesn't say when its Apple Watch Series 3 deal ends. Anyhow, if you're interested, you can find all watch versions currently on sale at the retailer's website via the source link below.