The Apple pencil and future iPhone displays could eventually include ultrasound tech
8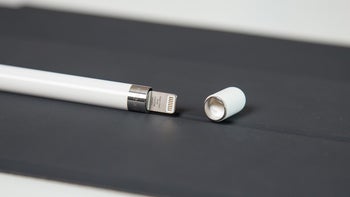 Earlier today, a recently-published patent filing in the US provided a glimpse at how Apple could improve the experience
of wearing headphones
. But now two new filings have popped up which point towards the future use of ultrasound technology in its devices.
Starting off with smartphone and tablet displays, it seems
Apple
is looking into adding ultrasonic technology to its panels eventually in the hope of improving sensitivity. This would be achieved by placing multiple layers on top of an acoustic touch panel. For those unaware, this type of panel uses transducers to transmit ultrasonic waves along a surface. Then, these are examined by a number of sensors that can determine the positioning of size and objects. Also, by employing more than one layer, these sensors may also be capable of calculating the pressure that is being applied, thus essentially acting as a 3D Touch replacement.

Alongside the smartphone displays, this technology could also be used to improve the accuracy of the Apple Pencil. In this case, the stylus itself would be covered in multiple sensors that would allow it to detect how the user is gripping it. It's unclear at this point what exact benefits this would bring, although one option could allow users to switch the type or the thickness of strokes by simply modifying the grip.

As this is still only a patent, there is no guarantee that Apple will add the technology to its devices. However, when the two implementations are combined together, the overall improvements to the accuracy and usefulness of the Apple Pencil could be improved drastically.