Angels In The Sky brings Unreal Engine 4 aerial combat to iOS
56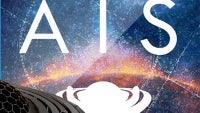 Nothing like cutting-edge graphics to help sell a game, right? Angels In The Sky, an Unreal Engine 4 powered iOS title, is a futuristic aerial combat "simulator" with an obscene amount of graphical effects and everything else a game in that genre needs to offer. Namely, this is a futuristic arsenal - mostly lasers - and lots of flying opponents manning awesome battleships. Contrary to the title, there are no docile angels whatsoever to be found here.
To beat them to the ground, you will have to upgrade your armory, boost your shield, and manoeuvre like a veteran space pirate. It's up to you to develop an unique playing style by attaching yourself to particular weapons and carefully timing each move and shot. The fast-paced gameplay will test your reflexes, with foes flying in and crashing from left and right. And then you have the gigantic bosses that obliterate you with size alone - just like in the old days!
Although Angels in the Sky is as graphics-intensive as a mobile game could be these days, it runs smoothly on the iPhone 5s, iPad Air, and iPad mini with Retina display. Yes, you need a recent device to enjoy the laser-fighting extravaganza, and it's games like this that could push many of you to eventually upgrade to the iPhone 6 or the next iPad. The game costs $2.99 and is available in the App Store.
Download Angels In The Sky:
iOS