Android 4.3 finally allows 3rd party SMS apps to handle Quick Responses
3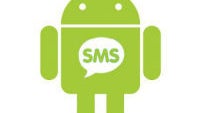 We keep trying to give a breakdown of the new features in Android 4.3, and as much as we try, there is always something new that pops up that we didn't know about before. Today, that new feature is that Android 4.3 allows 3rd party SMS apps to handle Quick Responses on incoming calls. Quick Responses were first added to Android in 4.0 Ice Cream Sandwich, but had only be available with the stock Messaging app.
Now, as long as an app is updated to handle the option, you can choose your own SMS app to handle Quick Responses. Of course, the key phrase there is "as long as an app is updated..." As yet, we haven't seen any of the more popular SMS apps like Handcent, Chomp, and Go SMS updated to take advantage of the feature. And, even Google's own Voice app hasn't yet been updated, although given how long it took for Google to add
inline voicemail
handling to GV, we aren't holding our breath on this one.
We'll keep an eye out though, and let you know when apps are updated to be able to handle Quick Responses.
Recommended Stories