Analyst sees no supercycle for Apple, but predicts strong iPhone X sales
23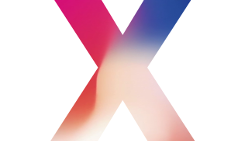 Raymond James' Apple analyst Tavis McCourt wrote a note to clients today. In his message, McCourt stated that the big supercycle that was supposed to pump up Apple's revenue and profits thanks to the new innovative 2017 iPhone models, might not take place. But thanks to what he sees as strong
Apple iPhone X
demand, the analyst expects Apple to report higher earnings next year as the average selling price of the iPhone rises as much as 10% in 2018.
McCourt's note includes some data not favorable to Apple. He says that 37% of iPhone owners plan to upgrade to a 2017 iPhone over the next 12 months. Over the previous three years, that figure has averaged 44%. This tells the analyst that there will be no supercycle. McCourt wrote, "
The data suggests that this year's refresh may not drive the proverbial 'supercycle' that many have predicted
." In addition, he predicts that 14% of iPhone owners plan to update over the next three months. That compares with 15% who updated over the first 3 months last year, and 17% the year before that. However, with 46% of those upgrading turning to the more expensive iPhone X, Apple's gross profit margin will rise 2 percentage points next year.
"Our September consumer survey suggests no evidence of an accelerated upgrade cycle for the 8 or X, but it does suggest a surprising demand for the X over the 8 given the price differential and lack of killer app."-Tavis McCourt, analyst, Raymond James
The analyst says that the heavier demand he finds for the iPhone X over the
iPhone 8
and
iPhone 8 Plus
is surprising considering the more expensive price for the tenth anniversary model, and "the lack of a killer app" for the phone. Overall, McCourt lowered his forecast of iPhone sales for 2018 to 240 million from 260 million. But with the iPhone X selling like hotcakes, he raised his earnings per share forecast for Apple's 2018 fiscal year from $10.50 to $10.85. He also raised his target for Apple's shares to $180 from $170. The stock is currently trading near $154. Since the September 12th event that introduced the new iPhone models including the iPhone X, Apple has lost $50 million in market capitalization.
source:
CNBC