An Alcatel One Touch D820 found on GFXBench, has a 4.6'', Quad HD resolution display and flagship specs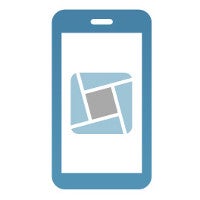 The GFXBench database has proven itself a goldmine for early
insight
into yet-unreleased phones, and after its latest update shows more hardware specifics than ever. This time around, the benchmark ran ashore a previously-unheard of Alcatel device that is quite intriguing.
As you've probably gleaned, one of the most stand-out feature of the Alacatel One Touch D820 (the device in question) is its downright stupidly
pixel
-dense display -- a diagonal of
just
4.6-inches and 1440 x 2560 pixels. You read that right, unless there's a mistake (which is very possible), the OneTouch D820 would achieve the extraordinary 639 pixels per inch. For comparison sake, the
LG G3
's display clocks in at "only" 534 ppi.
But there's more to the D820 to feast your eyes upon. For one, the device is powered by the still unreleased MT6595 octa-core chip by MediaTek -- a SoC the company will be target at the upper mid-range. The MT6595 makes use of four powerful ARM Cortex-A15 cores and four smaller, Cortex-A7 ones, along with an unspecified Imagination Technologies PowerVR Rogue series GPU (one of those is found in the iPhone 5s, too). The device also had 3GB of RAM on board, along with 16GB of internal storage. Interestingly enough, the benchmark lists 8-megapixel front and rear cameras, which is a bit odd, but it's good see that the D820 is also capable of 4K UHD video recording. Lastly, the device made use of Android 4.
4.2
KitKat.
So what kind of performance can we expect from the D820 if it ever becomes a reality? Not comparable with the LG G3, that's for sure, at least according to GFXBench's own tests. Of course, while further optimizations are likely to take place, it's probably safe to say that they won't be able to gap the performance difference, and that's not surprising -- again, the MT6595 is aimed at the upper mid range.