Alcatel Idol 5S spotted with Helio P20 processor and 3GB of RAM
5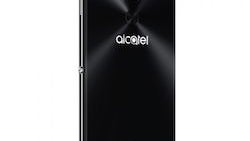 The 2017 Mobile World Congress is quickly approaching, and as such, we're anticipating a heap of new smartphone announcements. Gadgets such as the BlackBerry Mercury and LG G6 will undoubtedly steal a large portion of the limelight, but we're also expecting a ton of other gadgets to get announced and shown off. One such smartphone that could be present at the show is that of the Alcatel Idol 5S.
Alcatel's Idol 4 and 4S were two affordable handsets that launched last year in 2016, and the Idol 5S is more than likely a followup to last year's 4S. The unannounced device was recently spotted through a Geekbench performance benchmarking test, and in addition to the Idol 5S name, we're also able to learn some of the specs that the phone will be bringing to the table. Android 7.0 Nougat is currently running on the phone and will likely ship with the Idol 5S out of the box, and the phone is also powered by a Helio P20 processor and 3GB of RAM. This package is very similar to the Qualcomm Snapdragon 652 processor and 3GB of RAM that we saw with last year's Idol 4S, but other specs for the 5S are currently anyone's guess.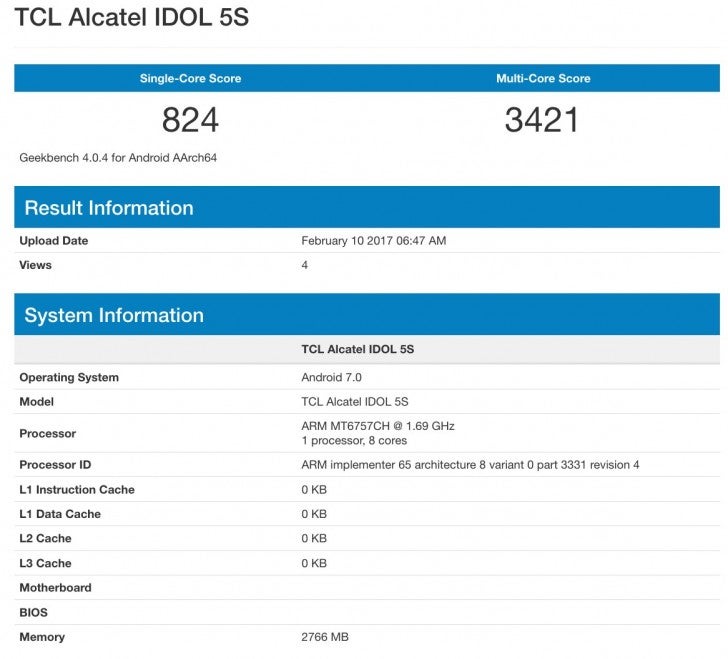 The Helio P20 processor that's powering the 5S is an octa-core unit that's clocked at 1.69GHz, and one thing that we can infer about the phone is that it will omit the dual-camera trend as a result of the P20 only being able to support a single sensor. However, aside from that, we don't know much else about the phone. Last year's Idol 4S was launched with a very competitive price of $350, so we'd expect the 5S to retain its predecessor's affordable nature at the very least.
Recommended Stories