AT&T ads from 1993 predicted the future
20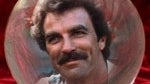 Back in 1993, AT&T ran a series of ads that started "Have you ever..." and then gave a scenario that seemed way out there for the times. For example, one ad showed a couple in a car getting turn-by-turn directions from some pre-historic GPS and navigation application, and asked if you ever went cross-country without asking for directions. Perhaps the most spine-tingling moment was when the ad asked if you have ever sent a fax from the beach and showed someone holding what could pass for a
modern tablet
(quick, call the patent attorney!). At the end of each ad, AT&T said that some day, you will do all of these crazy things that seemed like science fiction twenty years ago.
Other interesting things seen in the ads is a wireless, automatic toll collecting system which almost every major highway offers today. And while we don't buy concert tickets from an ATM machine, we can buy them from our smartphones and tablets. Remember, there was no Wi-Fi or streaming video back in 1993. Somethings though, never change. The ads are narrated by
Tom Selleck
who remains a big star on CBS' high rated cop show
Blue Bloods
.
These commercials have been around the web for a few years, and you might have seen them before. But honestly, prognostications like these deserve a second look.
source:
YouTube,
EliasLugo
via
AndroidCentral