AT&T Mobility to begin handset trade in program?
This article contains unofficial information.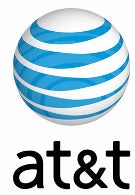 It sounds more apropos for a car dealership, but Boy Genius Report has a story speculating about a possible hand-set trade-in plan for customers of Ma Bell. Of course, if it is implemented, a whole set of rules and conditions drafted by the suits in legal would apply. The phone being traded in would have to be no more than 2 years old (make sure you have the device's appropriate papers) and be in "fair" condition. Right there is a major problem because one person's idea of fair is another person's poor condition. The phone being bought will not be subsidized and the trade-in will be valued between $50 and $200 dollars. In many cases, the value of any subsidy could vastly be more money than that of a trade-in. We will have to see if this is more than wishful thinking, a trial balloon or if it has gone further up the corporate ladder.
source:
BGR