A drop in Galaxy S4 sales causes Samsung to plan a strategic conference with investors
53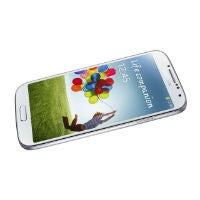 Samsung is a very big company that has an extremely diverse product line including TVs, appliances, and of course mobile products. But, for all of that diversity, Samsung still gets about two-thirds of its profits from mobile devices. So, when Galaxy S4 sales dropped recently, it worried investors and analysts enough that Samsung has planned a strategic conference to talk about the future plans of the company.
Apparently, Samsung's mobile profits have dropped around 13% over the past three months, and that has investors getting a bit antsy. The thinking is that the high-end smartphone market, where Samsung has been pulling in the majority of its profits, has been saturated. The low-end market, especially in emerging markets is where the big growth opportunities are for smartphones, but it is also a more difficult segment from which to generate profits.
With that in mind, Samsung is planning a strategic conference with about 400 investors and analysts in Seoul on November 6 to talk about its longer-term growth strategy. A Samsung executive said about the conference, "It's been a while since we last communicated our longer-term business plan, and this year's event is largely aimed at discussing our latest strategy and vision for 2020."