5.5'' Gionee Elife E7 runs on the most powerful, 2.5GHz Snapdragon 800, has 3GB of RAM, a 16MP camera, and 4G LTE
19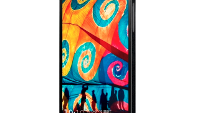 The industry's big guys may be done with their release cycle for now, and while this is an occasionally depressing thought, the Chinese come to our rescue. For the Middle Kingdom, the year may as well have just started, for a number of intriguing phones are on schedule to be released before 2013 is out.
The latest phone to get our serious geek crush is the just-outed Gionee Elife E7. The premium line of the Chinese vendor is known for a high-quality, but also a high price-point.
To start it off, the E7 features a 5.5-inch, 1080p JDI screen with a Gorilla Glass 3 protective layer on top and minimal, 2.33mm bezels. It actually comes in three versions – a 4G LTE and 3G one with 3GB of RAM and 32GB of internal storage, and a tad less impressive 3G model with 2GB of RAM and 16GB of memory.
The 4G LTE version of the E7 packs the mightiest Snapdragon 800 that Qualcomm has on offer – the 2.5GHz quad-core MSM8974AC. That's an even more powerful version of the Snapdragon 800 found in phones like the Galaxy Note 3 (LTE), which, in turn, is more powerful than the standard Snapdragon 800, found in devices like the Nexus 5. We know for sure that it also offers higher GPU clocks than the base version of the chipset, though the exact frequency remains unknown. The two 3G models of the E7 feature Qualcomm's standard Snapdragon 800, running at 2.2GHz.
The Gionee Elife E7 is touted as a camera-centric device, and features a massive 16MP "zero-delay" unit on its back, made by OmniVision. We're told that the lens on the E7 was custom-made by Largen, and the auto-focus assembly is the work of Chinese Shicoh. Pixel size is said to be 1.34 microns. Before we get carried away, do note that the front-shooter is a similarly impressive(-sounding) 8MP unit, an idiosyncrasy typical of the Chinese market. Like always, these both sound plenty impressive on paper, but this far we've found Chinese vendors to be lacking the level of sophistication of some of the bigger players, though it's never too late for some disruption.
Gionee's new flagship runs on a customized version of Android 4.2.2 Jelly Bean, called Amigo 2.0 OS, powered by a 2500mAh cell. The E7 has support for the now standard Bluetooth 4.0, NFC and GPS with GLONASS and comes in 7 different colors – black, white, blue, green, yellow, pink and orange.
So what's this package going to cost? As we said in the beginning, Gionee's Elife line doesn't go cheap. Buyers will have to dole out ¥2699 ($443) for the most 'frugal', 2GB RAM/16GB storage option with 3G connectivity, or ¥3199 ($525) for the 3GB RAM/32GB memory one. If you're eyeing the most packed, 4G LTE 3GB RAM/32GB ROM version, however, you'll have to pay a small premium, or ¥3499 ($574).
As always, keep in mind that Chinese vendors usually have a woeful distribution network, meaning that you'll have to rely on re-sellers to get one outside of China. What's more, while we know that the widely-popular (outside of the US) WCDMA standard is supported, it's probably safe to assume that 4G LTE won't function outside of China, which runs on its own TD-LTE network.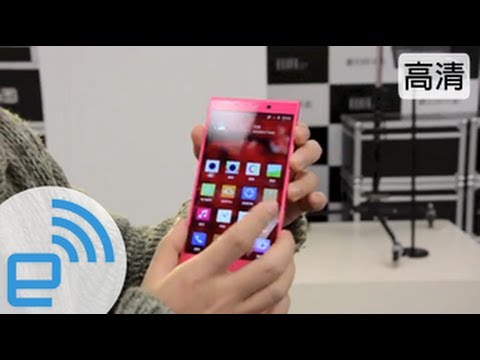 Recommended Stories