3G subscriber penetration only 22% in China
3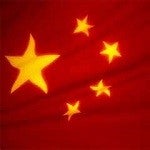 China's three carriers, each state owned, and each bigger than any other country's single largest carrier, announced their subscriber numbers for the month of January.
The numbers revealed what many might suspect of a nation with a population of about
1.3
billion people. Despite having a little over 1.1 billion people on a cell phone, overall 3G share is just 22%.
China Mobile, the world's largest carrier and 60% larger than the world's second largest carrier, Vodafone, has about 715 million customers, but only about 95 million are on 3G service. China Unicom, China's second largest carrier, and the world's eighth largest overall, has much a much better 3G service share of 33% of its 242 million subscribers.
Meanwhile China Telecom, the smallest carrier, has 44% of its 162 million subscriber base on 3G service. All three carriers, despite their overall size difference, are very close in their 3G user bases.
Just to give you an idea of the size and scale of the Chinese mobile market, even with a combined subscriber addition rate of 13 to 14 million customers each month, total 3G penetration will reach maybe 33% by the end of 2013. The room for growth is massive, and has China is now the world's largest smartphone market, that growth is assured as 4G services begin to enter the picture.
source:
Forbes