3D display and recording functionality on board with LG's T-Mobile G-Slate?
5
Just for a brief moment during T-Mobile's CES press event in Las Vegas, we saw a glimpse of the upcoming
LG made T-Mobile G-Slate,
but it unfortunately was not in live form. Regardless, the announcement did provide some useful information about the Android 3.0 Honeycomb powered tablet that easily contends in the same space as other highly regarded tablets coming to market.
However, it might ultimately prove to be the most impressive after an LG spokesman spilled some details regarding the specs of the G-Slate. Specifically, it's going to feature an 8.9" no-glasses required 3D display, the ability to shoot video in 3D as well, Tegra 2 dual-core processor, and an HDMI connector.
Now the first two features are worthy on their own and would place the G-Slate in a whole new level above the competition – especially when you factor in the tablet's launch some time within the first half of the year. Furthermore, you can't count out the notion of it boasting a 3D display since LG had a 4.3" 3D display on hand at their CES booth. Granted that it wasn't a fully functioning smartphone, it marks the foundation of it possibility being implemented on upcoming products; like the G-Slate.
With only a few weeks separating today and the start of MWC, it'll be truly interesting to see what additional news will come out about this highly anticipated tablet.
source:
Pocket-lint
via
Unwired View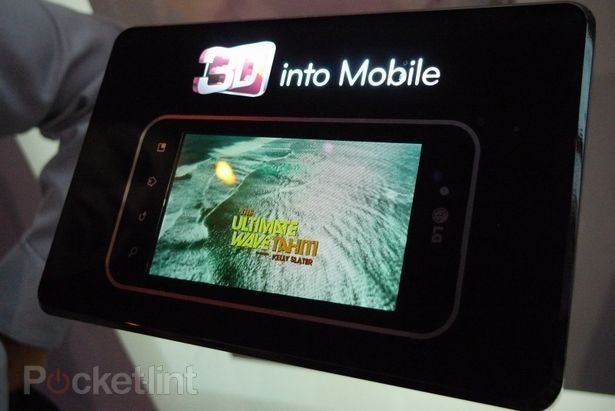 4.3-inch 3D display from LG shown at CES.
Recommended Stories