23% of Apple iPhone screens are cracked, according to a survey
86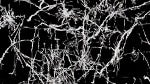 MobileInsurance.co.uk, a U.K. based mobile handset insurer, did a study that showed 23% of Apple iPhone screens
are cracked
. 2,471 iPhone owners responded to the survey and the reasons given for not repairing the device ranged from a lack of time to have it fixed, to a lack of money for those uninsured. Some didn't mind having the cracks on their screens and 31% of those with a cracked screen said that they would not bother getting it fixed.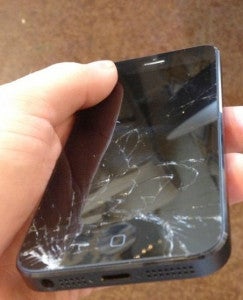 A cracked Apple iPhone 5
Despite the absence of the Apple iPhone from the list of
Corning Gorilla Glass
protected smartphones on the Corning web site, it certainly sounds like Corning had the iPhone in mind when it posted on the web site that "
Due to customer agreements, we cannot identify all devices that feature Gorilla Glass. Your favorite device may include Gorilla Glass, even if you don't see it listed
". Additionally, it was the creation of the first
Apple iPhone
screen that led Corning to develop the product, if a story relayed by Walter Isaacson to Fortune's Adam Lashinsky is true.
According to the story, Steve Jobs wanted to use glass on the Apple iPhone instead of plastic, but was concerned about breakage. When someone suggested he should see Corning, he flew out to see Corning CEO Wendell Weeks, and was impressed enough with Gorilla Glass. But Weeks told Jobs that it could not mass produce the glass. Jobs placed the order anyway, telling his fellow executive, "
Don't be afraid. You can do this
." Corning's official version is a little different. The company says that it "
began developing a tough new cover glass for electronic devices in 2006
."
You might wonder how 23% of Apple iPhone screens could break if Gorilla Glass was used. Corning says that if a screen is subjected to enough abuse, it
will crack
even with Gorilla Glass. Corning's product is designed to "
better able to survive the real-world events that most commonly cause glass to scratch, chip, or break
."
source:
MobileInsurance.co.uk
,
Time
,
PhonesLimited
via
WMPoweruser