22,000 people unwittingly agree to clean toilets in exchange for Wi-Fi service
19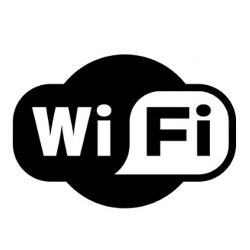 Does anybody really read the long-winded terms of service agreements that mobile users often have to agree to in order to use certain features on apps or websites? Usually, this requires reading (or pretending to read) paragraphs that could put an insomniac to sleep, followed by tapping on a box to indicate acceptance of the terms. A British company called Purple wanted to prove that nobody reads these terms, so it devised an interesting experiment.
Purple happens to provide Wi-Fi hotspots for Legoland, Outback Steakhouse and Pizza Express. In order to see if anyone reads the TOS conditions, it quietly added a Community Service Clause requiring those using its Wi-Fi hotspots in certain locations, to agree to do some menial tasks at Purple's discretion. These tasks included:
Cleansing local parks of animal waste
Providing hugs to stray cats and dogs
Manually relieving sewer blockages
Cleaning portable lavatories at local festivals and events
Painting snail shells to brighten up their existence
Scraping chewing gum off the streets
As it turned out, more than 22,000 people agreed to perform 1,000 hours of tasks that are boring at the least and downright disgusting at the worst. Of course, being an experiment, Purple is not holding these people to the agreement. Even more interesting, the company promised a prize to anyone who called them to point out the Community Service Clause. Only one person called Purple to claim a prize.
There was also a bit more behind this stunt. On May 25th, 2018 the countries belonging to the European Union must meet requirements for less onerous Terms and Conditions which includes telling consumers how their personal data will be used. At the same it announced the results of its experiment, Purple took the opportunity to tell the public that it is the first company in the EU to meet these new General Data Protection Regulations (GDPR).