10 of the worst pickup lines ever used on Tinder
15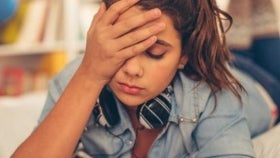 It was St. Valentine's Day yeserday. If you're already in a relationship, you probably know that, because
your significant other expected a gift
. And if you're not, you probably know that because everyone keeps talking about it, and you're completely sick of hearing how you should get a date.
According to our experience, the best way to shut people up is by actually getting a date, and since we're all about smartphones, our handsets are the go-to method for connecting with strangers with the intent of grabbing a drink or two with them. You already know where we're going with this, right? That's right, we're building up to the Tinder topic.
If you're planning to hit the popular
dating app
for an attempt to find an eligible single in your area, be careful. Often, in our attempts to appear witty and awesome, we go a bit overboard. Take the conversations below as an example and, please, do your best to not be like them! Some of them actually worked, according to the people that posted them on Reddit, but it's not worth the risk, trust us.