10 iconic features of each major Android update, from Cupcake to Lollipop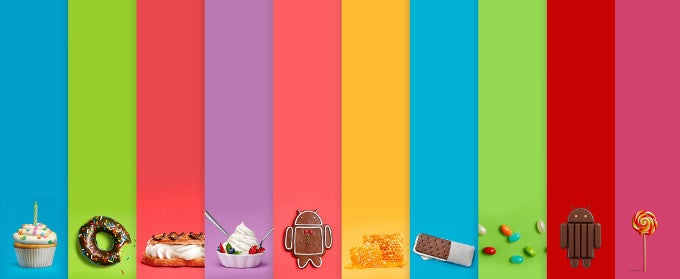 The long history of Android now spans over 6 years -- from the HTC-made T-Mobile G1 to today -- and in that time, Google has released 10 whole major updates, each with its respective set of new features, bug fixes, and behind-the-scenes improvements. Having become a mature operating system, the rate at which these new updates are published has now slowed down in comparison with the past, allowing manufacturers and their custom UIs to catch up in the progress. The lengthier time frame also allows Google to focus on more thorough implementations, last seen with the design revamp that is on its way with Android 5.0 Lollipop.
But as time has gone by, it has become an increasingly difficult job remembering each of the major updates for what they brought to the table and, consequently, became known for. Do you even remember what made Android 3.0 Honeycomb so popular, and why its contribution to the ecosystem should be never forgotten? Maybe you do, but it's safe to say that a big portion of the Android community won't -- either because they weren't involved at the time, or because their recollection of the event has faded with time. It's time we did something about that, and today is that day. Dive right in to re-discover each of the major Android versions and what they became iconic for.