Big news from Nreal: A rebrand, universal "AR mode", Nebula for Steam Deck, 90Hz Nreal Air
1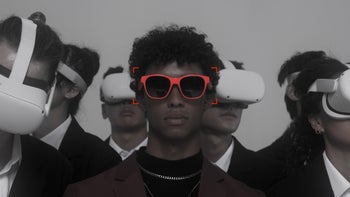 When it comes to consumer
AR glasses
, Nreal is arguably the most popular brand to turn to right now, with its products, such as the Nreal Air, being among the best-selling options out there.
Well, Nreal will be no more, at least in name, as the company is finally making the move to change its name to XREAL, after being involved in a legal dispute with Epic Games over the previous name.
It appears that Epic Games may have seen the Nreal name as too similar-sounding to its Unreal brand, which entails both its highly-popular Unreal Engine, and the game series Unreal Tournament.
So as a result of this legal issue, Nreal becomes XREAL. According to (now) XREAL, the company is also preparing for "its next stage of global expansion".
But wait, there's more.
Nreal (now XREAL) announces XREAL Spatial Display, which will make 3DoF head tracking ("AR mode") a universal experience, and not just limited to its Android app or Nebula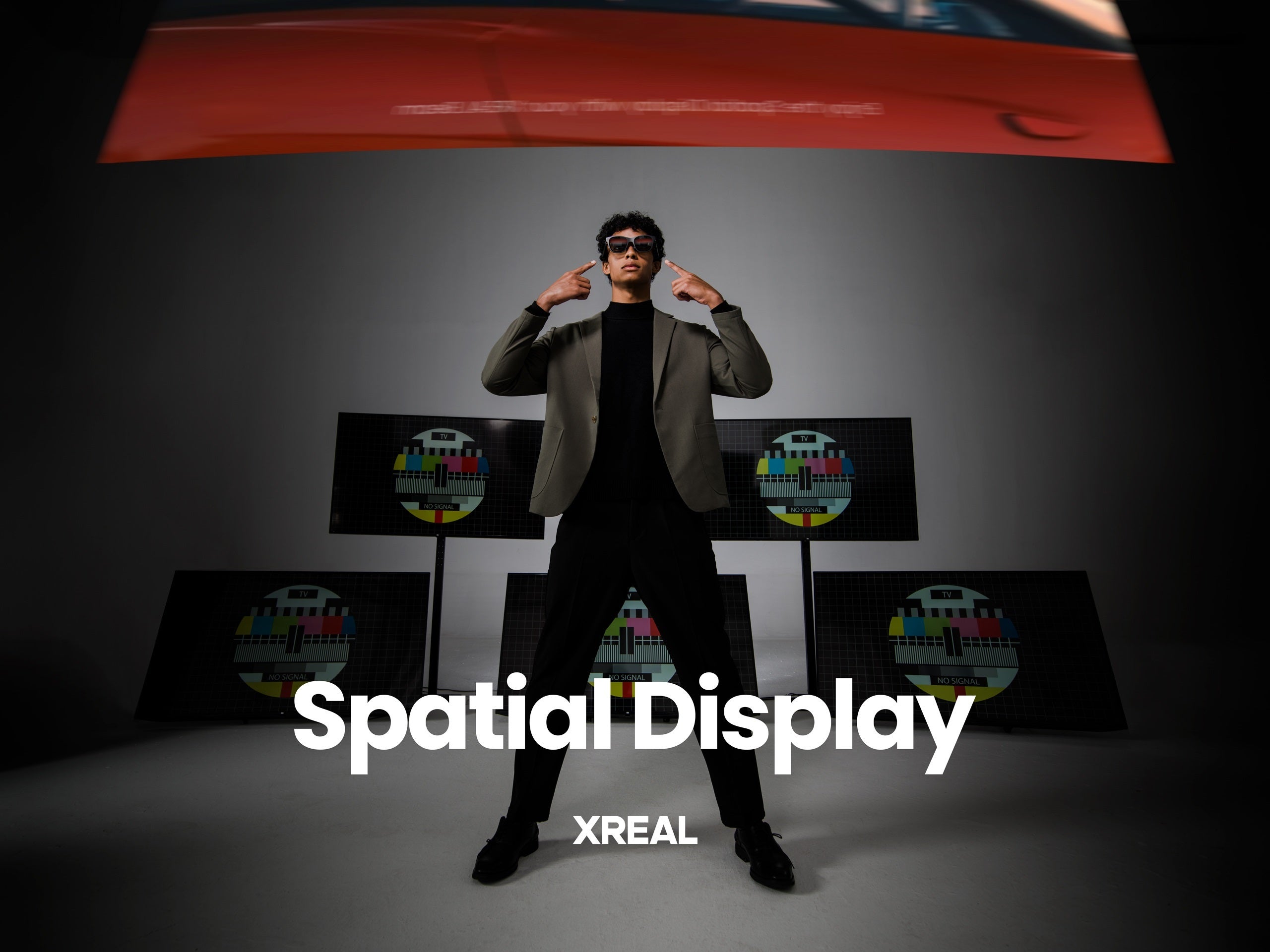 This is pretty exciting. As we mentioned in our
Nreal Air review
, products like those AR glasses are often simply fixed screen mirroring devices for your phone or computer. Whether you buy the Air, or a competitor's product like the
Rokid Max
, these consumer AR glasses will simply display a fixed projection of your smartphone's display by default, without any actual AR head tracking involved.
In order to get head tracking and a "real" sense of AR (augmented reality), with objects protected in front of your eyes actually moving around realistically in 3D space as your head moves, you normally have to download an Android app, and the experience is limited to that one alone.
However, Nreal (now XREAL) has just announced something called XREAL Spatial Display, and as the name might suggest, this feature aims to bring AR mode (a.k.a. 3DoF head tracking, a.k.a. spatial positioning) to every phone or PC app.
We're yet to see examples of exactly how this would work and look, but it's sounding pretty exciting. Stay tuned for updates!
You'll need an adapter, though – the new XREAL Beam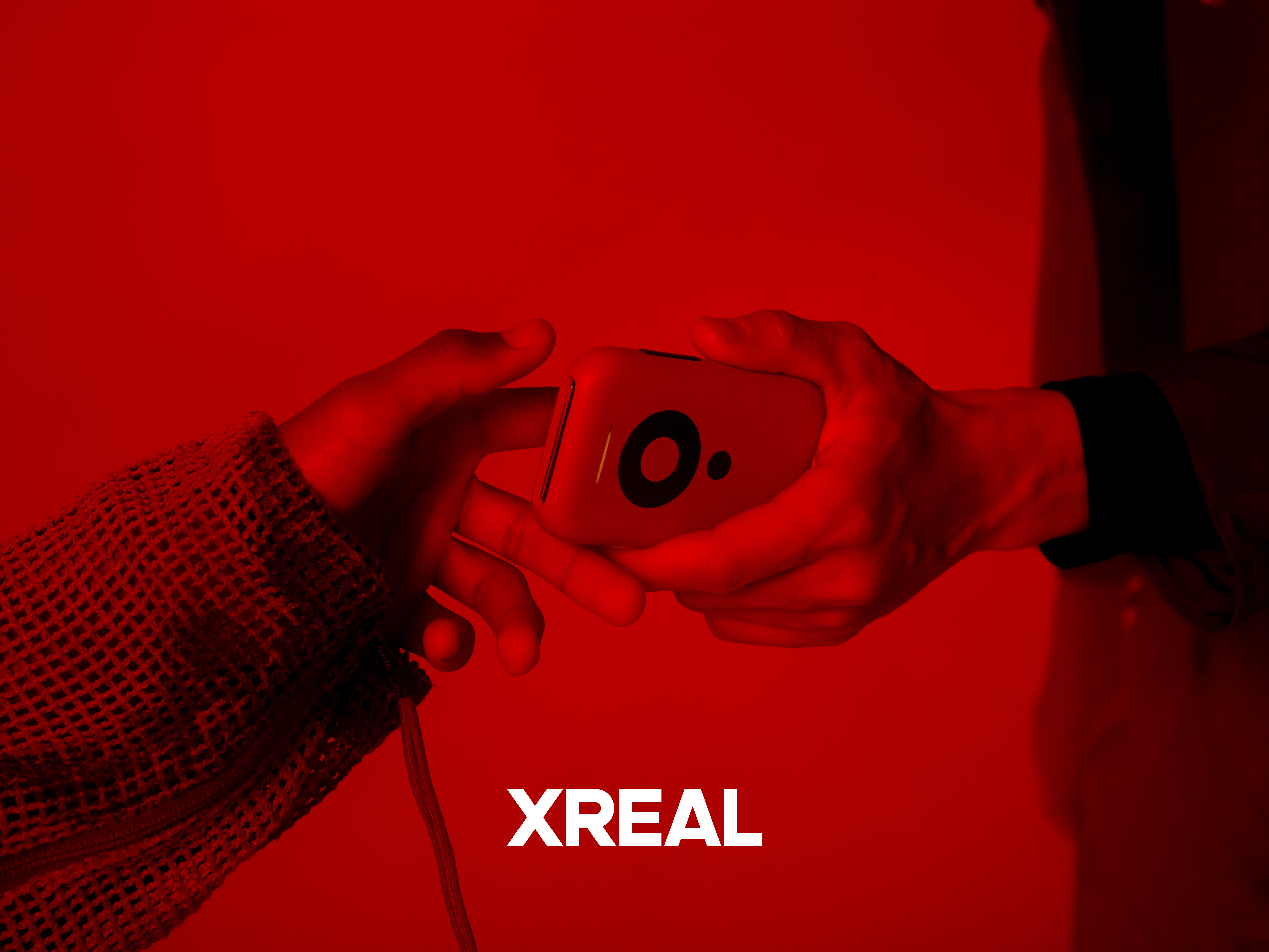 It's a huge deal, and very exciting, that XREAL is about to beat the competition in getting AR mode to work with just about any apps, but somewhat unfortunately, this will require users to get a new device – the XREAL Beam.
This device, reportedly the size of an iPod, was just announced alongside XREAL Spatial Display, and will be the one to do all the processing needed for XREAL Spatial Display to work.
According to its maker, the XREAL Beam can connect to most smartphones, PCs, and gaming consoles, through both wireless and wired connections, and, indeed, will deliver a Spatial Display experience up to 201-inches.
The XREAL Beam will be available for pre-order today, and for any fans and users of Nreal AR glasses, it does sound like a pretty crucial new buy.
New display modes announced
Until now, Nreal (now XREAL) products have been offering either a fixed display mirroring mode, of your phone or PC, or a 3DoF head tracking AR mode.
XREAL has now announced two new display modes, giving users even more, and more convenient options to pick from:
Smooth Follow

– "an improvement on mirroring, uses algorithms to keep the display steady amid small and sudden movements. This is ideal for using XREAL Air during commutes."
Sideview

– "which was offered first in Nebula for Android, allows users to shrink the display to a side window to avoid visual interference while walking, for example."
The first one, Smooth Follow, appears to be similar to what we've seen on the
Meta Quest 2
and other Meta headsets, where parts of the user interface (in this case – the whole screen projection) isn't jarringly fixed to your center of view, but moves around smoothly to center itself as your head turns.
Using your XREAL AR glasses in this mode should feel more natural, and just plain nicer than a simple fixed display experience.
SIdeview, the other new display mode, will be useful to people who wear their Nreal/XREAL glasses on the go and may want a better view of what's in front of them, while still seeing a projection; just one that's more tucked away to the side, so that it doesn't block their view. Again – very handy!
Nebula for Windows coming soon, Nebula for SteamOS will change the game for Steam Deck users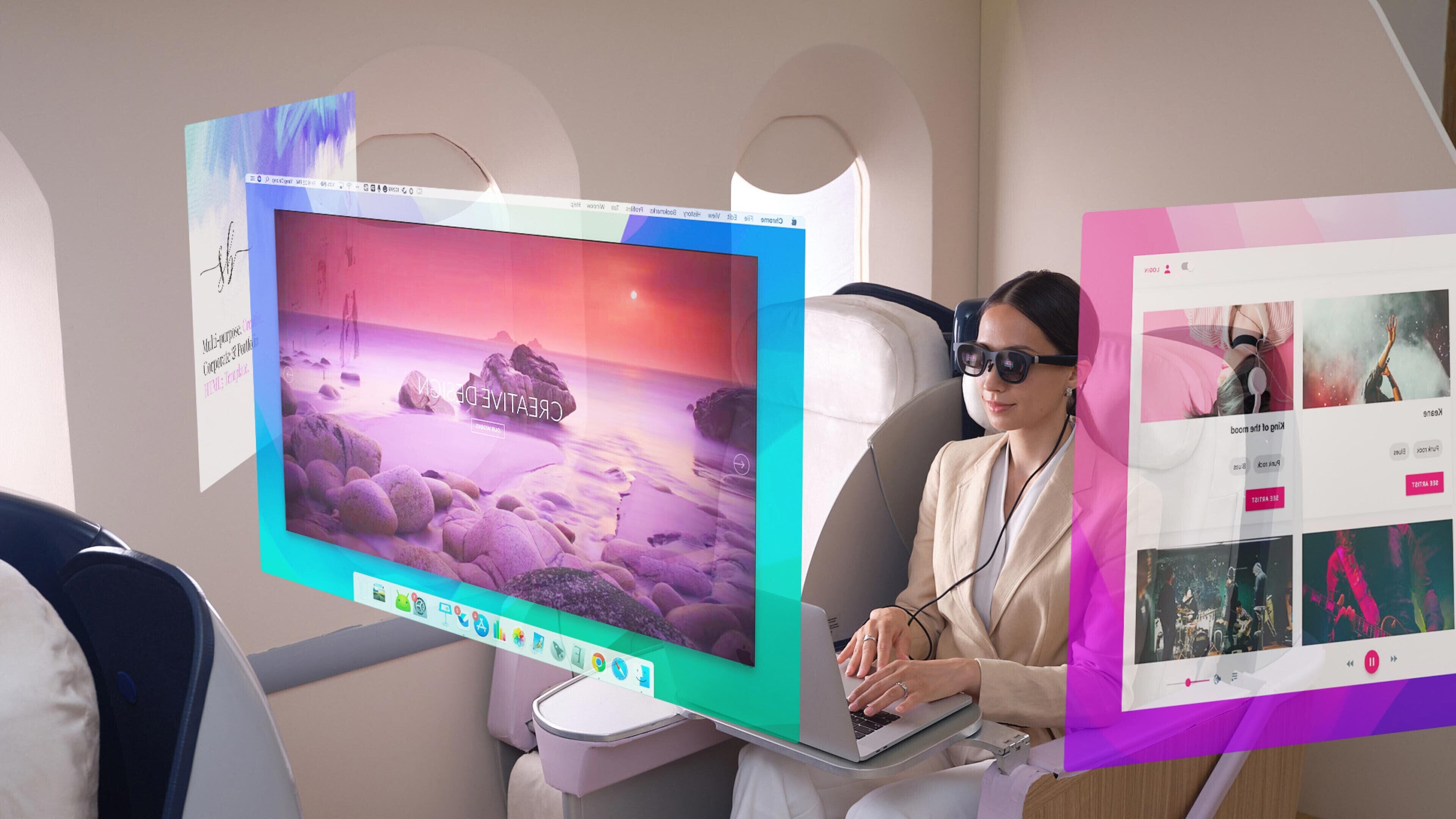 A simulated image showing Nebula for Mac in action
We're not done yet with the XREAL announcements! If you've read our Nreal Air review, you know how excited the company's Nebula for Mac got me – it gives the user up to three virtual displays, with 3DoF head tracking and all, making the Nreal Air a super useful and compact tool for productivity on the go.
Well, this experience won't be limited to Macs for much longer, as both Nebula for Windows, and Nebula for SteamOS have been announced to be in the works, and coming.
A Nebula for Windows app is expected to release first, and in a beta state, albeit neither of those two have concrete release dates just yet, so stay tuned for updates.
The Nreal Air (now XREAL Air) gets 90Hz via a software update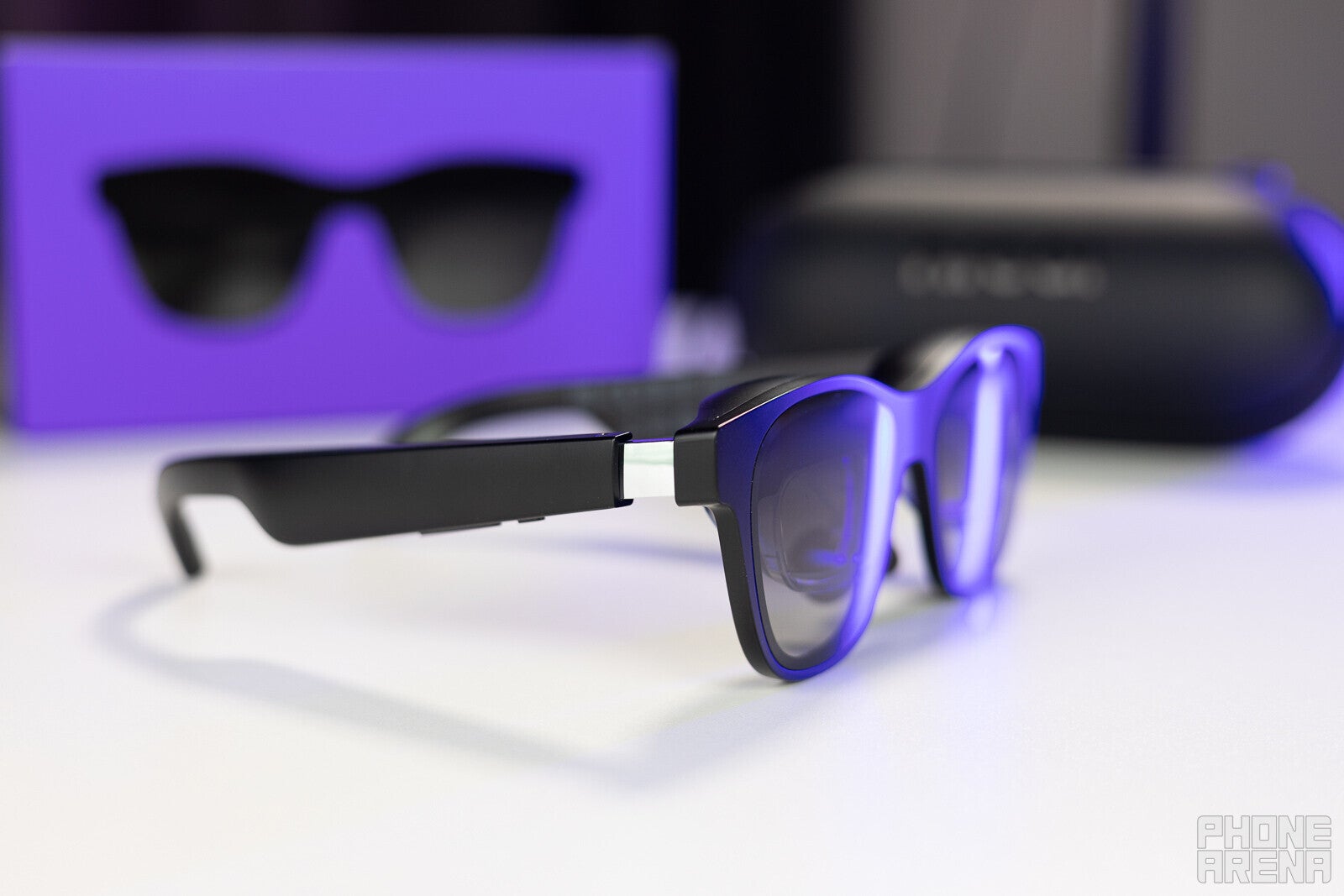 The Nreal Air AR glasses
Last but definitely not least, if you're an Nreal Air user, you'll be happy to know that your AR glasses will soon start projecting a smoother image at 90Hz refresh rate. Expect a firmware update in the coming months that'll do the trick.
For reference, at release, and currently, the Nreal Air (now XREAL Air) has a screen refresh rate of 60Hz.
So these are today's big news from Nreal, now called XREAL. Let us know what you think in the comments section below!