Samsung Galaxy S II Plus Review
41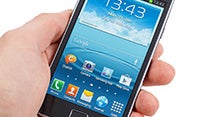 Introduction:
We still remember how excited we were when Samsung announced the
Galaxy S II
back in 2011. It stood out in many ways ahead of its Android-powered competitors – with hardware performance to put many of its rivals to shame and a body so slim that it was considered the world's thinnest handset for a short while.
Now it's 2013 and the company's former flagship is back in the form of a refreshed model – a reincarnation, if you will, known as the
Samsung Galaxy S II Plus
. On a hardware level, it comes with specs that make it very similar to the older variant, meaning that it isn't quite suitable for the high-end category anymore, but it is shaping up as a decent mid-range device.
There's a 4.3-inch Super AMOLED Plus display gracing its front, an 8-megapixel camera on its back, while a dual-core processor runs the whole show. Seems promising on paper, but our in-depth review will truly show whether Samsung's new offering is worth your time or not. Let's fire it up!
In the box:
Wall charger
Micro USB cable
Wired stereo headset with additional silicon tips
Quick start guide
Samsung Galaxy S II Plus Unboxing: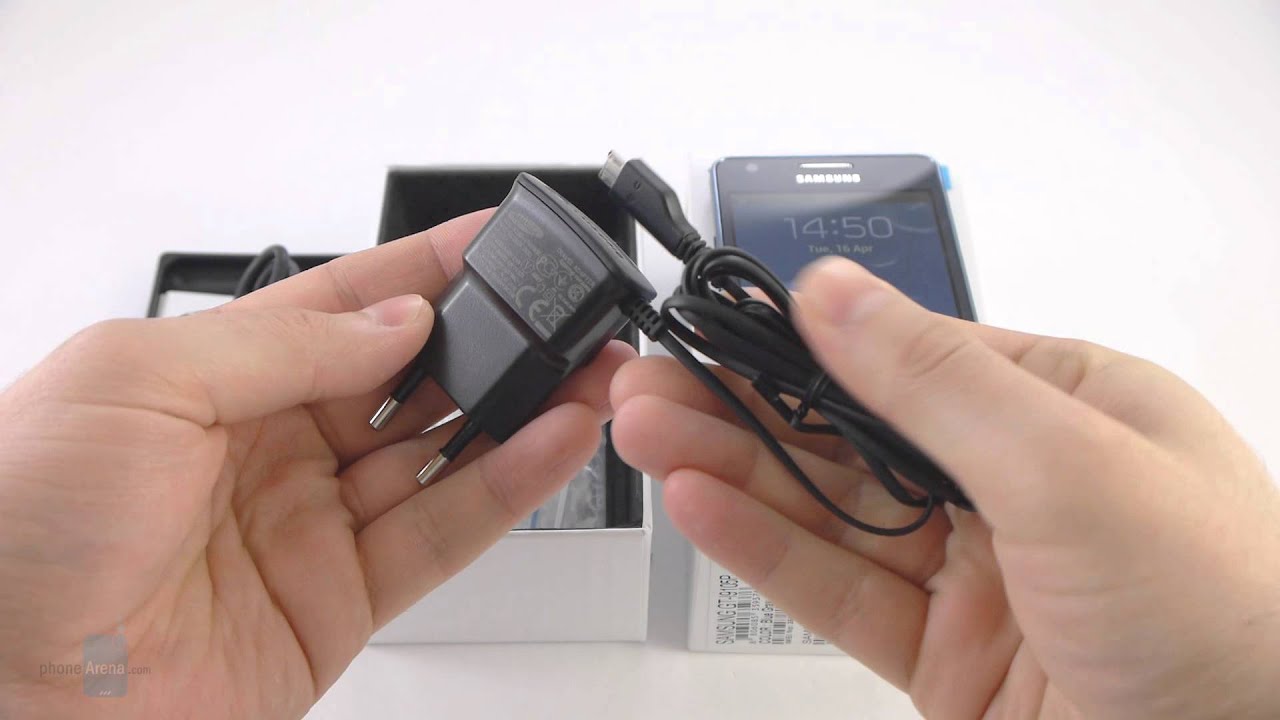 Design:
Instead of the curvy lines and rounded corners that Samsung's recent Androids are associated with, the Galaxy S II Plus exhibits a rectangular design, which it has adopted from the highly-acclaimed-yet-aging Galaxy S II. In fact, if it wasn't for the glossy paint job that the new model has been treated to, one would have a really hard time telling the two devices apart since their shape is practically identical.
But despite the obvious contradiction with the maker's current design principles, we don't really have anything against the appearance of the Samsung Galaxy S II Plus. The smartphone is both as slim and light as the mid-rangers it will be competing against, and a single thumb is enough to operate it efficiently once you get accustomed to its proportions. Besides, the Hyperglaze-inspired finish looks quite appealing, regardless of whether you pick its blue or white variant. There's one downside to it, however, namely that fingerprints tend to stick to the handset's shiny surface rather easily, but at least they are relatively easy to get rid of.
There's an excellent set of physical buttons present on the Samsung Galaxy S II Plus – all of them are well exposed and click nicely when pressed. The volume rocker is on the left side of the device while the lock key is on the right side so that both can be easily reached by lefties and right-handed folks alike.
Display:
No matter how we look at it, the
4.3-inch Super AMOLED Plus panel
on the Samsung Galaxy S II Plus can't impress us with its 480 by 800 pixels of resolution. Not that it's too big of an issue, but at 216ppi, letters and graphics are slightly pixelized around the edges while the paragraphs of text in web pages are unreadable unless you zoom in.
What we do like about the smartphone's display, on the other hand, is that it has deep blacks and very wide
viewing angles
– all traits that make AMOLED panels so outstanding. Its colors are lush and saturated slightly above neutral levels, but not to the exaggerated extent that was typical for AMOLEDs of 2 years ago. SAs a result, photos and videos that are displayed can be very pleasing to the eye. We do wish, however, that the screen had a higher brightness output as using it outdoors can be a challenge in some cases.
Recommended Stories