Lenovo ThinkPad Tablet 2 Review
4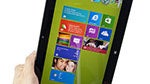 Introduction:
At first, it was pretty much slim pickings when it came to Windows 8 tablets, but now it seems as though they're coming out steadily everywhere we look. Already relishing on some stellar tablets such as the Microsoft Surface Pro and Asus VivoTab Smart, we're now checking out Lenovo's offering in the
ThinkPad Tablet 2
. Not surprisingly, it's sporting some of the distinct design characteristics that live up to the ThinkPad name, but more importantly, will it be able to entice consumers who are already bombarded with a decent selection of Windows 8 slates?
The package contains:
microUSB cable
Wall Charger
Design:
Glancing at the Lenovo ThinkPad Tablet 2, there's no arguing it stands out prominently for paying homage to the enterprise style that embodies the ThinkPad legacy. Certainly a compact (0.39" / 9.9mm thin) and lightweight (19.93 oz / 565 grams) slate, it's something that doesn't occupy much space in a backpack – making it travel friendly and easy on the spine! Sporting a black matte finish, it does a wonderful job to maintain its clean appearance, while at the same time, the rubbery-like surface sufficiently allows for plenty of grip with our hands. Throw in the fact that its construction is solid too, we can't complain how everything meshes together seamlessly to make the ThinkPad Tablet 2 one of the more portable and solid Windows 8 slates out right now.

On the façade of the ThinkPad Tablet 2, there's a
flush Start button
directly beneath the display – while the
front-facing 2-megeapixel
is seen on the opposite edge.
Pressing the tablet's power button is a challenge in itself, seeing that it's flush and rather indistinct to the touch. Fortunately, there's no concern with its separated volume controls and screen rotation lock switch that are located on its right trim. Always useful and adding value to the ThinkPad Tablet 2, we're pleased to find that it's packing along a microSD card slot, SIM slot, mini-HDMI port, and a full-sized USB port. Needless to say, with that kind of arsenal in tow, it undoubtedly enhances its usefulness as a true laptop replacement. Also, there's a proprietary docking port on the bottom edge that allows the tablet to connect with its optional keyboard dock.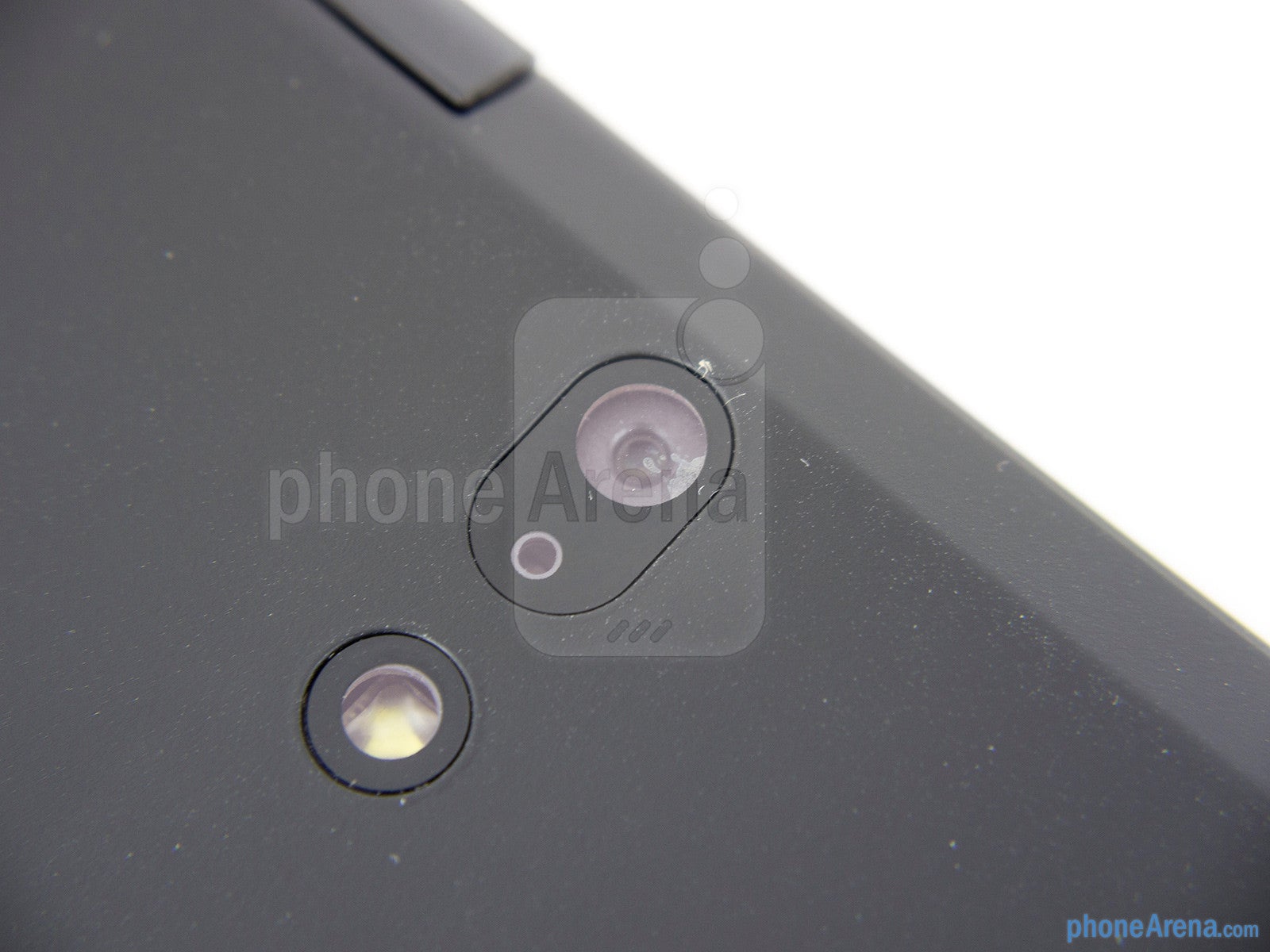 The 8-megapixel shooter can be found on the back
In the rear, we find slots on both edges for its speaker grills – while its
8-megapixel auto-focus camera
and LED flash, which has the ability to shoot 1080p videos, are positioned squarely towards the upper-middle section of the casing.
Lastly, much like other recent Windows 8 slates we've been scoping of late, it features a pressure sensitive stylus, which thankfully can be tucked away discretely into the slot that's built into the tablet's left edge.
Display: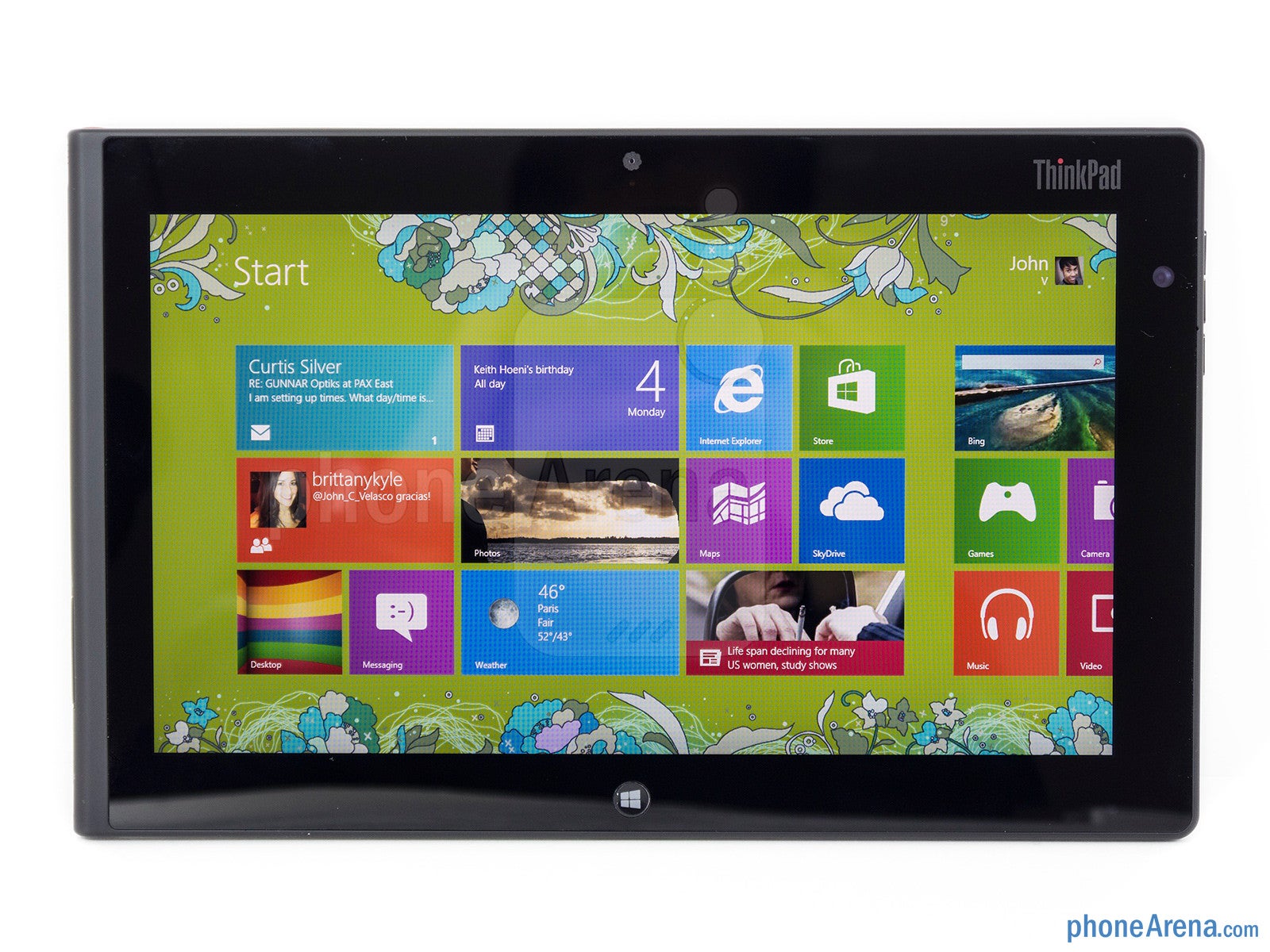 The 10.1-inch display is pleasant enough
It's surely not going to win any awards, but the
10.1-inch 1366 x 768 IPS
display of the Lenovo ThinkPad Tablet 2 is pleasant enough to accept. Needless to say, it doesn't impress on paper with its 155 ppi pixel density, but frankly speaking, it's more than sufficient when we're viewing it from a normal distance away – though, we can clearly tell it's not as sharp looking with fine details when compared to 10-inch 1920x1080 displays. On the colors side, it's a bit reserved with its tones, but we're happy that its
viewing angles are good enough to maintain its clarity
. Unfortunately, with its low contrast and brightness,
it doesn't particularly handle outdoor conditions too well
with the sun bearing down on it.
Pen & Digitizer:
Hardly a newcomer within the inner circle of Windows 8 tablets, the ThinkPad Tablet 2 also boasts a
pressure sensitive digitizer pen
– similar to what we've seen on other tablets like the Samsung Galaxy Note 10.1 and Microsoft Surface Pro. As we revealed already, it's wonderful that there's a slot in the tablet itself to store the pen when it's not in use, however, we find its sensitivity to be either hit or miss. Don't get us wrong, it adds a lot of value since it acts as a mouse cursor to hover over various elements, but it just seems at times a bit wonky in registering various degrees of applied pressure.
Recommended Stories