Kodak PIXPRO SL25 Review
18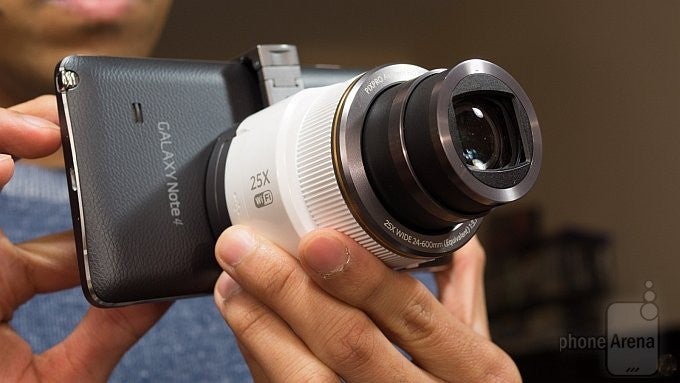 Introduction
The popularity of point-and-shoot cameras have slowly dwindled in the last several years due to the emergence of smartphones, partly because of the versatility, convenience, and solid quality they offer with their cameras. However, companies that earned their reputation in the camera space have been investing their time in another emerging area – the smartphone attachable lens. It's a promising venture that some companies believe will be picking up steam, evident by the models we've checked out from Sony, like the Sony Cyber-shot DSC-QX10 and DSC-QX100.
Another company that's gambling on seeing this new product segment gain steam is Kodak. Similar to Sony's offering, Kodak's attachable smartphone lens, the Kodak PIXPRO SL25, aims to broaden things with its 16-megapixel 1/2.3" BSI CMOS sensor and long 25x optical zoom range. Naturally, it requires a smartphone for users to fully reap all the benefits of its features. Surely, its wider features set give the PIXPRO SL25 more versatility, but it needs to produce solid results to make it a potential candidate for serious photographers.
Packaging contains:
Rechargeable Li-ion battery
AC adapter
Wrist strap
microUSB cable
Quick start guide
Design
It's an odd looking thing to those not familiar with this kind of product segment, but it's still pretty bulky in size.
If you haven't seen an attachable smartphone lens before, then you'll probably find the Kodak PIXPRO SL25 a bit strange looking at first. Quite simply, it's just the lens portion of a traditional digital camera – though, it's quite hefty in size. Indeed, it's not something that'll stay discrete in our pockets, but its immense size is due to the 25x lens that's stuffed into the casing. With such a long range in tow, it's necessary for the PIXPRO SL25 to flaunt such a hefty package.
Constructed out of sturdy plastic, it doesn't particularly exude any premium qualities with its design, but rather, it exhibits a somewhat rugged feel. Now, it's made especially more profound as we hold the thing in our hand, seeing that it's significantly heavier than the biggest of smartphones – tipping the scales at a heavy 210 grams! We wouldn't want to drop this straight onto the concrete ground, obviously, but its tough plastic body assures us that it's resistant enough to endure some minor falls.
Looking around the body of the Kodak PIXPRO SL25, we find its dedicated power button, zoom toggle, and two-level shutter key. Hidden in a compartment on one of its sides, its microUSB port, lithium-ion battery, and microSD card slot are safely tucked away behind a plastic cover. Rounding things out, it features these adjustable clips that can accommodate and keep in place all sorts of smartphones – even phablets like the Samsung Galaxy Note 4. There's also a standard sized mount on its underside to allow us to attach it to a tripod.
At the center of it all is the 16-megapixel 1/2.3" BSI CMOS sensor, which retracts outwards when it's powered on. Clearly, it has some advantages over the camera sensors in today's smartphones – such as its wide 25mm field and 12-element lens construction. On the other, though, all of the camera gear in its package doesn't make it compact. Of course, the PIXPRO SL25 is meant to work hand-in-hand with a smartphone, but it still can be operated independently. However, it's only able to capture snapshots, with no way to shoot video.