JBL Everest Elite 750NC wireless headphones Review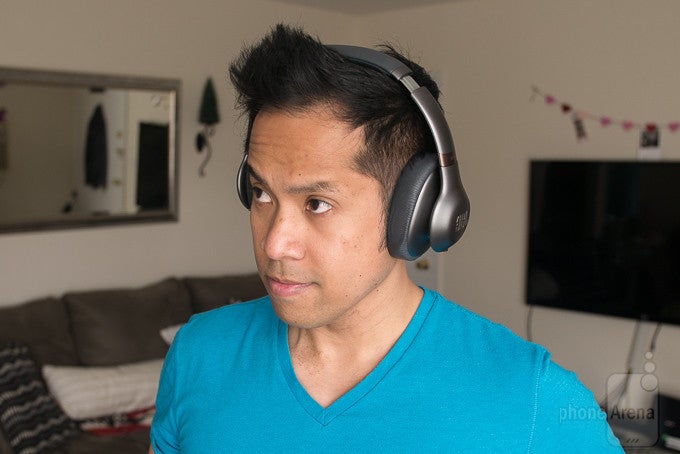 Everyone and anyone in the headphones business knows that there's thick competition over in the wireless over-the-ear segment – dominated by a slew of notable names, mixed in with a few up and coming players. Veteran audio maker JBL is standing its ground with the Everest Elite 750NC. Featuring adaptive noise cancellation, ambient sound amplification, and that legendary JBL Pro Audio Sound, it certainly seems like it's already a distinguished pair of headphones, but does it have enough to really stand out from the pack?
What's in the box
Headphones
Detachable remote cable
Charging cable
Carrying case
Flight Adaptor
Warning card
Warranty card
Safety sheet
Design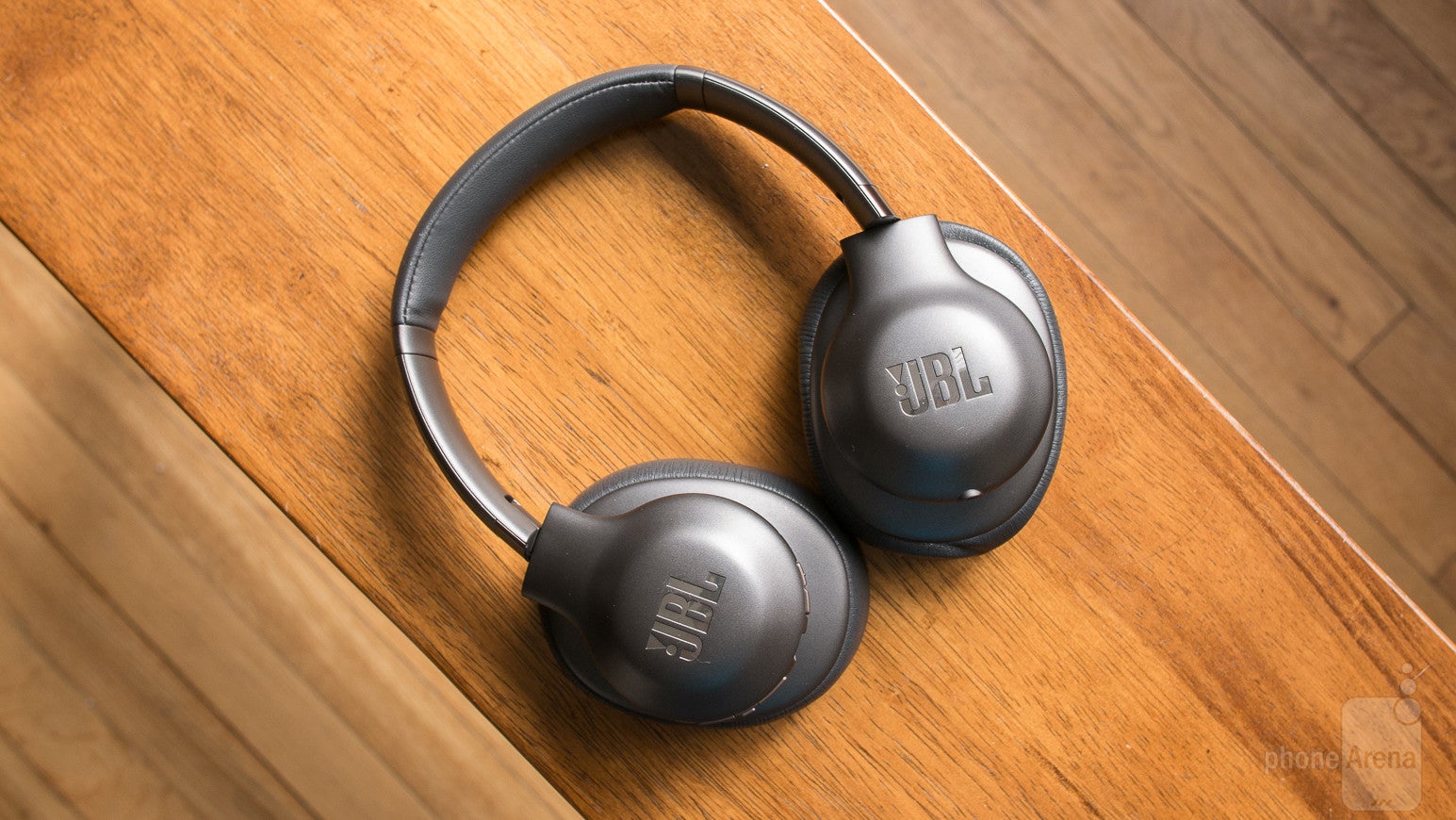 At a glance, the JBL Everest Elite 750NC doesn't really leverage a design that sticks out when it's worn. You could say it's rather conventional looking, especially with its all-plastic, faux-metal-looking finish, which doesn't quite fit the expectation we'd have for something priced regularly at $300. True, the plastic construction adds minimal weight, but we prefer it incorporating more premium materials to reflect its hefty cost.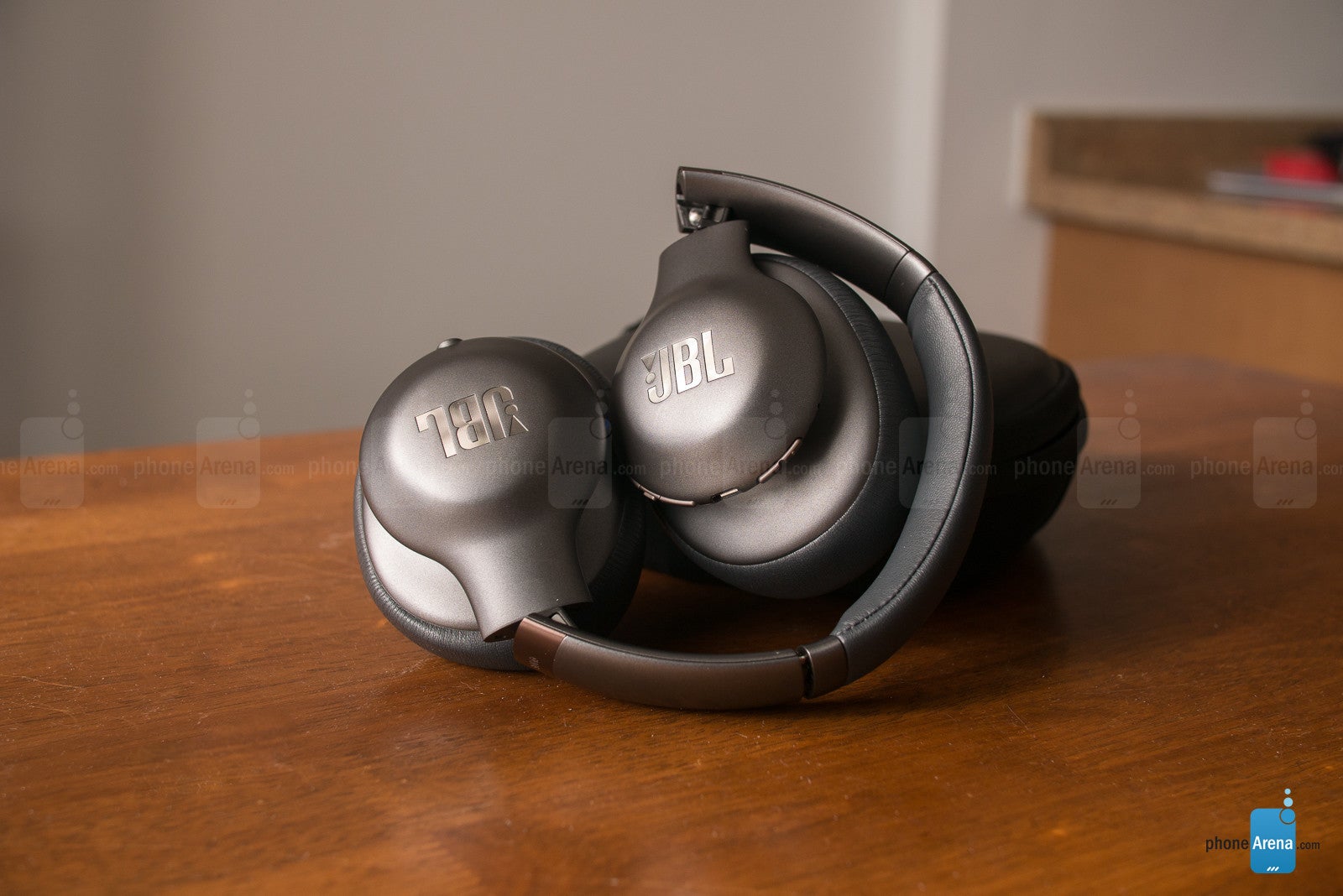 The Everest Elite 750NC offers a foldable design
Despite its ordinary looks, we do appreciate some of the mindful characteristics about its design. For starters, this pair of over-the-ear headphones can collapse down on its hinges to fit snuggly into the included carrying case. Secondly, the adequate cushioning around the ear cups combined with the flexible nature of the headband makes for a comfortable fit! Wearing the JBL Everest Elite 750NC for extended periods of time is no issue. And lastly, the ear cups can rotate 90-degrees to sit snuggly around our neck when the set is not being used.
While the design of this pair leaves much to be desired, more so when it's priced up there, it's at least designed to allow casual music listeners to enjoy their tunes for long periods of time. Plus, we appreciate the collapsible design that allows us to easily throw it in a backpack without the worry of finding extra room to accommodate it.
Software and Functionality
Upon turning it on for the first time, the JBL Everest Elite 750NC automatically places itself into pairing mode. Of course, you can manually initiate the pairing process by holding down the dedicated Bluetooth icon on the right ear cup for a few seconds until you hear the audible prompts.
In order to fully grasp its full potential, you'll want to download the My JBL Headphones app for Android or iOS. We opted to use the latter, since we paired the headphones with an iPhone X. The app itself offers access to a few basic controls, like initiating the noise cancellation feature, adjusting Ambient Aware (which lets some ambient sound pass through), and choosing an equalizer setting. It features three equalizer presets, but if none of them are to your liking, you can always create your own. This allows each individual user to tune the music to their liking, rather than having to accept the headphone's default signature sound.
The other cool feature with the JBL Everest Elite 750NC and its companion app is the TruNote Auto Calibration, which personalizes the audio reproduction based on the headphone's fitting over your ear. Essentially, the audio is tuned to compensate for the acoustic properties of the cavity between the speaker and your ear, which in turn should deliver the maximum authenticity of the music. And lastly, the app also allows us to manually choose the amount of ambient noise that can be passed through the headphones.
Connectivity
Since it utilizes Bluetooth 4.0, you won't be able to pair the JBL Everest Elite 750NC to multiple devices simultaneously. On the other hand, the headphones' connectivity to our paired device was strong and reliable – so we didn't experience any hiccups or disconnects. Better yet, there's no latency whatsoever with watching video, as the audio syncs up in perfect harmony with the video.
Controls
JBL manages to throw in a few physical controls on the right ear cup, so we're not forced to constantly rely on our mobile device. Those controls consist of pause/play, volume up, volume down, and a programmable smart button, which by default accesses the Ambient Aware feature. Luckily, the pause/play button has a slightly raised notch on it, offering just a smidgen of distinction – while being flanked by the volume controls.
Going wireless definitely has its advantages, but for those who prefer a wired connection, the left ear cup incorporates a 3.5mm auxiliary jack. Using the included cable, it's a convenient option if you wish to go wired – or just save some of the battery for later use!
Sound Quality
What's undeniably apparent about the sound quality from the JBL Everest Elite 750NC is that it heavily favors the lower audio ranges. Naturally, there's more of that extra push for the lows when choosing the Bass equalizer option in the app. Honestly, it should come as no surprise that this headphone set caters to bass lovers, seeing that the trends have been like that for a while with many other notable over-the-ear headphones.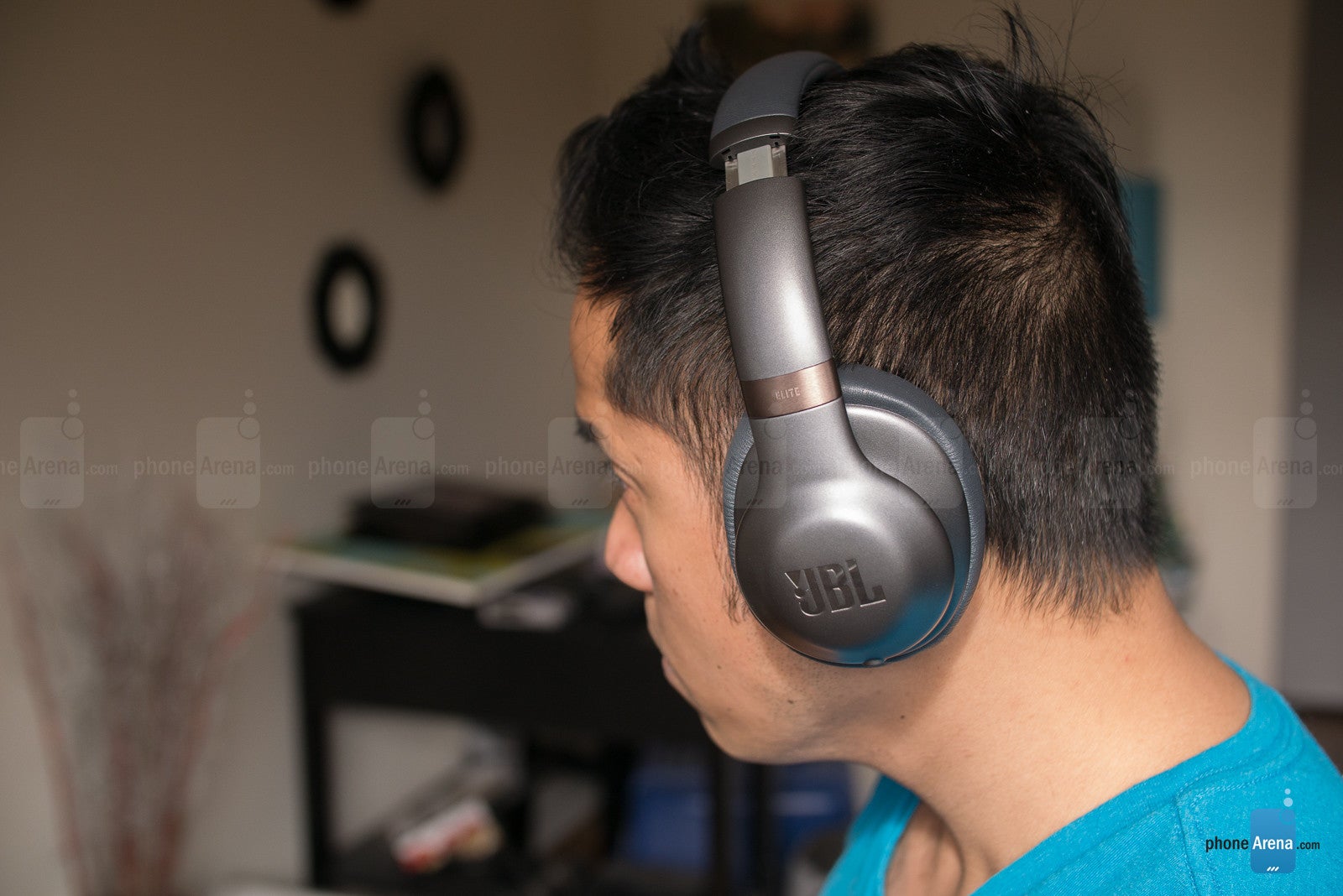 Thankfully, there's more contrast with the Jazz equalizer option, as it heightens some of the mids and highs – accompanied with just a little pop to give its sound a punchy tone. If you prefer a balanced performance, then you'll want to turn off the equalizer altogether. Then again, you can always customize it to your particular liking!
The adaptive noise cancelling works really well with the JBL Everest Elite 750NC. Although, there's a slight hiss when it's activated, but it still manages to minimize some of those ambient noises around us. Furthermore, it's nice to see that they threw in an ambient noise amplification mode as well – dubbed Ambient Aware. In addition to being able to adjust the intensity for each ear cup, it's almost like having Superman hearing. This is a handy tool to have in certain situations, seeing that we don't technically have to remove the headphones to listen to someone speaking to us.
Battery Life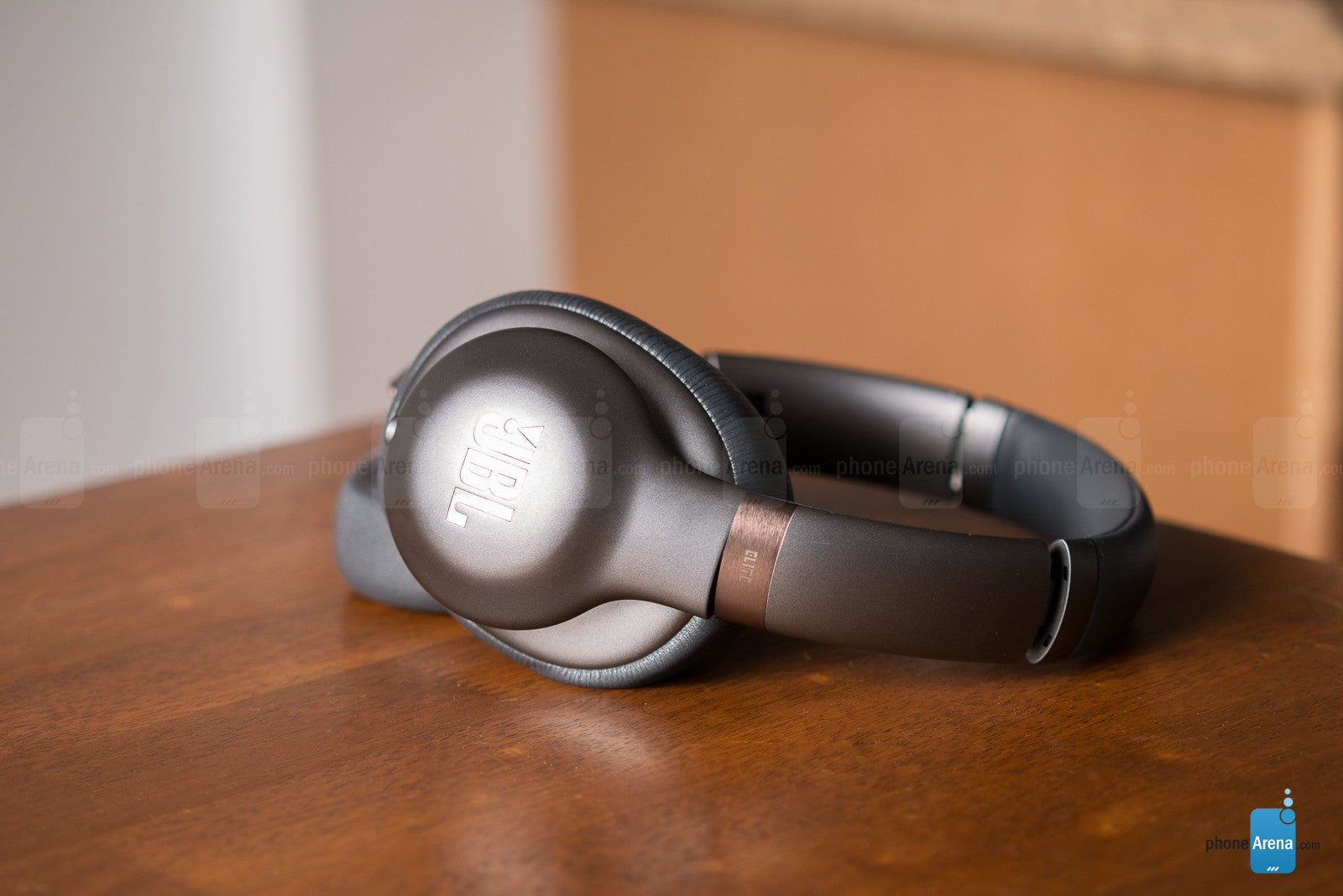 Packaged with an 850 mAh rechargeable Polymer Li-ion battery, JBL has its headphones rated to deliver up to 15 hours with adaptive noise canceling on – and 20 hours with it off. In our real-world mixed usage, using it mostly at the gym, the battery went from 100% to 93% after an hour of continuous usage. That's not too shabby, so there's no worry about having to constantly recharge them. Worst case, you can always opt to use its wired connection to preserve its battery life.
Recharging is done via its microUSB connection, which takes an excessively long 3 hours to get back to full capacity.
Conclusion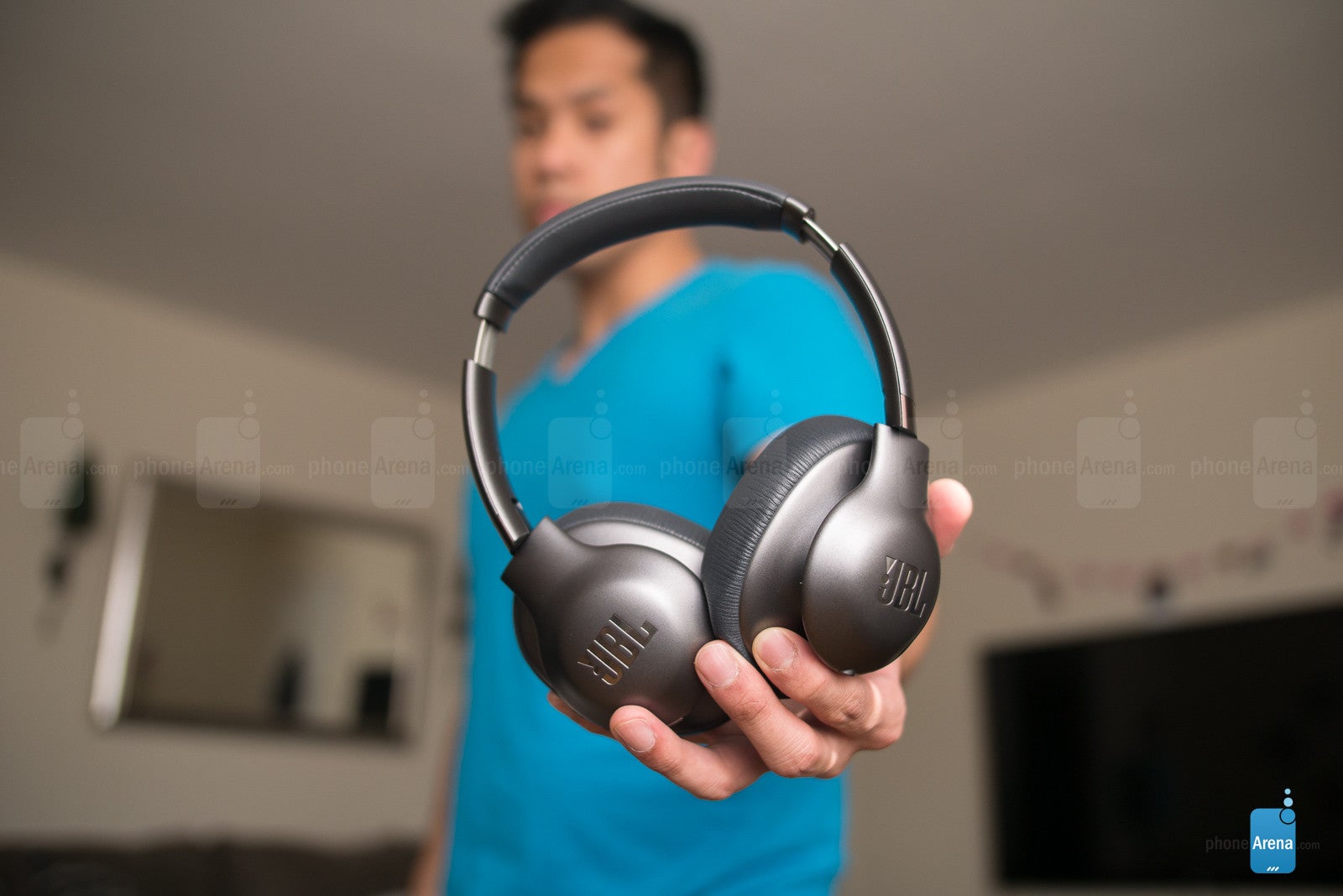 We can't deny that there are some cool features with the JBL Everest Elite 750NC, but its sticker price of $300 makes it a tough sell in comparison to what else is out there on the market. First of all, we wish that its design were a bit more premium, seeing that an all-plastic construction just doesn't give it any justice. There are several headphones that have solid industrial designs that warrant price points similar to this!
Beyond that, we're pleased by the set of features included here, which we appreciate a lot, but noise cancellation and ambient sound amplification have all become typical in this day and age. Its audio quality will surely appease those who love bass, but if that's not your thing, you'll want to look elsewhere. While JBL makes an aggressive push in this segment, the Everest Elite 750NC just needed a bit more substance to really make it a compelling offering.