HTC Bolt Review
18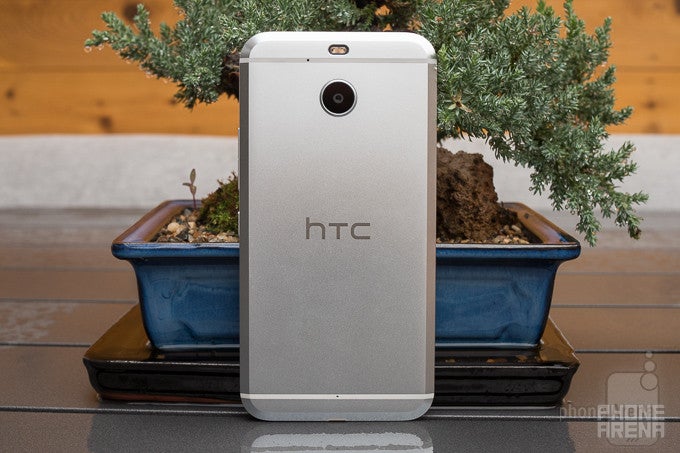 Introduction
Smartphones come in so many varieties of sizes, designs, and feature sets, that it's enormously helpful to start grouping these handsets into a few categories: we've got our budget-priced phones, our big-screen handsets, models with incredible battery life, and of course those flagship devices that do all they can to push specs and performance to new heights.
A lot of the time, those classifications serve us well, and make it easy to compare models that are similarly equipped, and going after the same market segments. But not every phone fits quite so neatly into one of those groups, and sometimes a smartphone arrives that straddles the line between two or more, or even defies categorization altogether.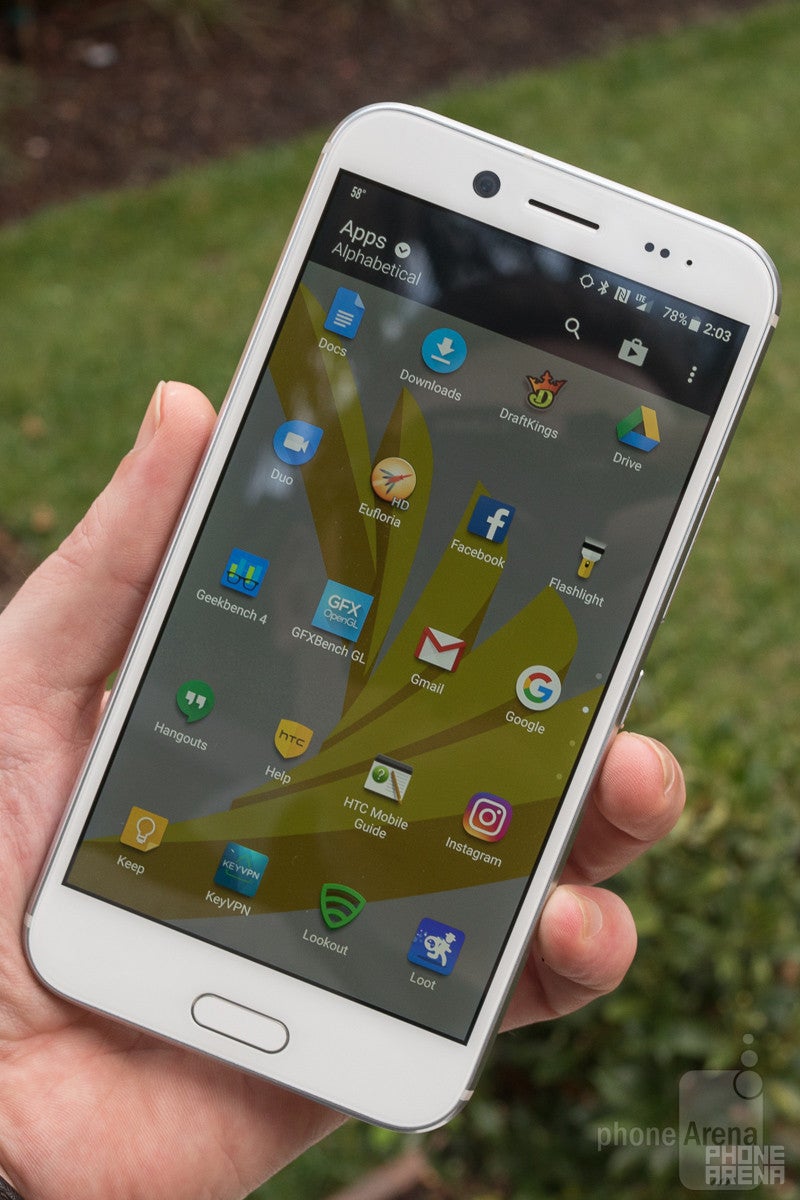 Earlier this month, HTC announced the
Bolt
, a Sprint-exclusive Android handset with some interesting hardware: a very high-res 5.5-inch screen, some intriguing headphones that claim to adjust their output for your unique ears, and what the carrier highlights as an exceptionally high-speed data modem.
While that's a description that practically screams "flagship," this isn't a replacement for the
HTC 10
, and some of HTC's choices with the Bolt's hardware almost feel like dialing back the clock, rather than pushing forward. What exactly can you expect from this model, and is it ultimately an HTC phone worth picking up? Read on to find out.
In the box:
HTC Bolt
BoomSound Adaptive Audio Hi-Res earphones
Quick Charge 2.0 charger
USB Type-C cable
SIM tool
Get Started guide
Safety/warranty booklet
Design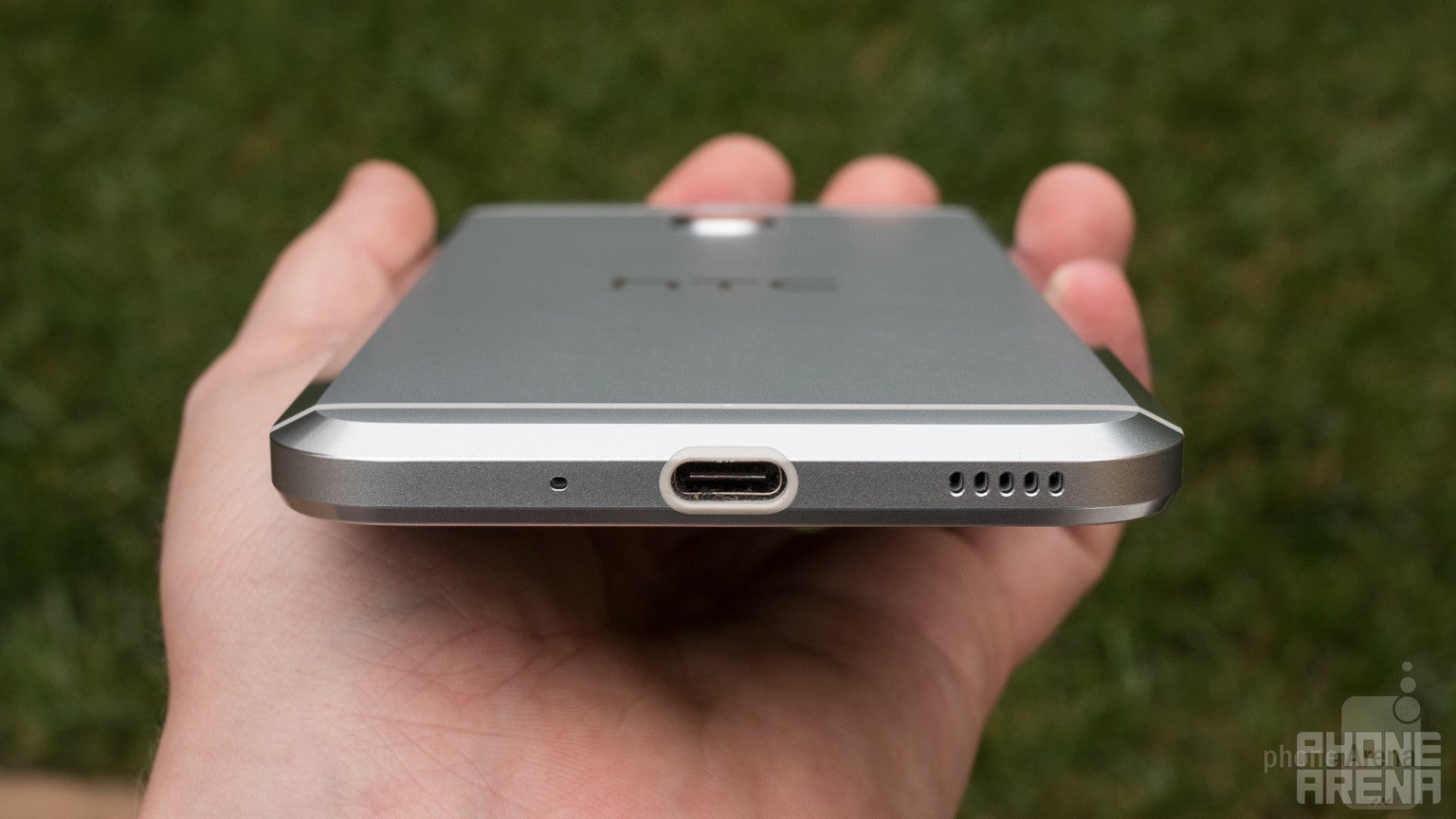 HTC has found a material it loves in the form of aluminum, and for years now we've been watching the company sculpt the metal into the bodies for its most premium handsets. That trend continues with the HTC Bolt, featuring yet another aluminum construction.
Compared to the HTC 10, the Bolt is bigger (thanks to its 5.5-inch screen) and heavier, weighing 6.14 ounces – but it's also slightly thinner, coming in at just over 8.1mm. But maybe the most significant thing about its build is how HTC's learned to add water-resistance to its metal-bodied handsets.
While the HTC 10 only had an IP53 rating, meaning the most severe water exposure it could handle was a gentle mist, the Bolt is an IP57 device, able to survive splashes, water jets, and even brief submersion – though HTC cautions against it. That's all good to hear, even if we wish that rating went a little further still. But the upgrade isn't without compromise, and perhaps as a result of that extra water-resistance, HTC has elected not to give the Bolt an analog headphone jack: like the iPhone 7, or the Moto Z phones, the Bolt's headphone experience is digital-only.
So instead of the centered headphone jack up top like on HTC 10, the Bolt has a featureless top edge, populated only by a plastic strip that appears to be part of the hardware's antenna system. On the right edge we find the volume rocker and power button, the latter with the same sort of textured groves we expect from the manufacturer. Down below there's a hole for one of the phone's three microphones, the USB Type-C port, and a single speaker grille. Continuing up the left side, we see HTC go with the interesting choice of separate trays for the Bolt's microSD and SIM cards – on the HTC 10 they were on opposite sides of the handset, but the Bolt stacks them one on top of the other.
Around front we've got the Bolt's big 5.5-inch screen, flanked by some not particularly thin bezels. Above it perches the earpiece and usual array of sensors, along with a very prominent-looking front-facing camera. Beneath the display you'll find the phone's home button, doubling as its fingerprint scanner; to its sides are capacitive Android back and multitask buttons.
The only action on the phone's back panel is its main camera, jutting out with a modest camera bump. HTC continues to play with its flash placement, and for the Bolt, relocates the phone's dual-LED flash to directly above the camera.
Unlike the HTC 10, there's no curve to the Bolt's back – that camera bump notwithstanding, the back's otherwise flat. A pair of beveled edges form the transition between that panel, the phone's edge, and its face, resulting in a handset that's got an exceptionally solid feel to it.
Display
A bright, high-res screen is among the Bolt's most attractive features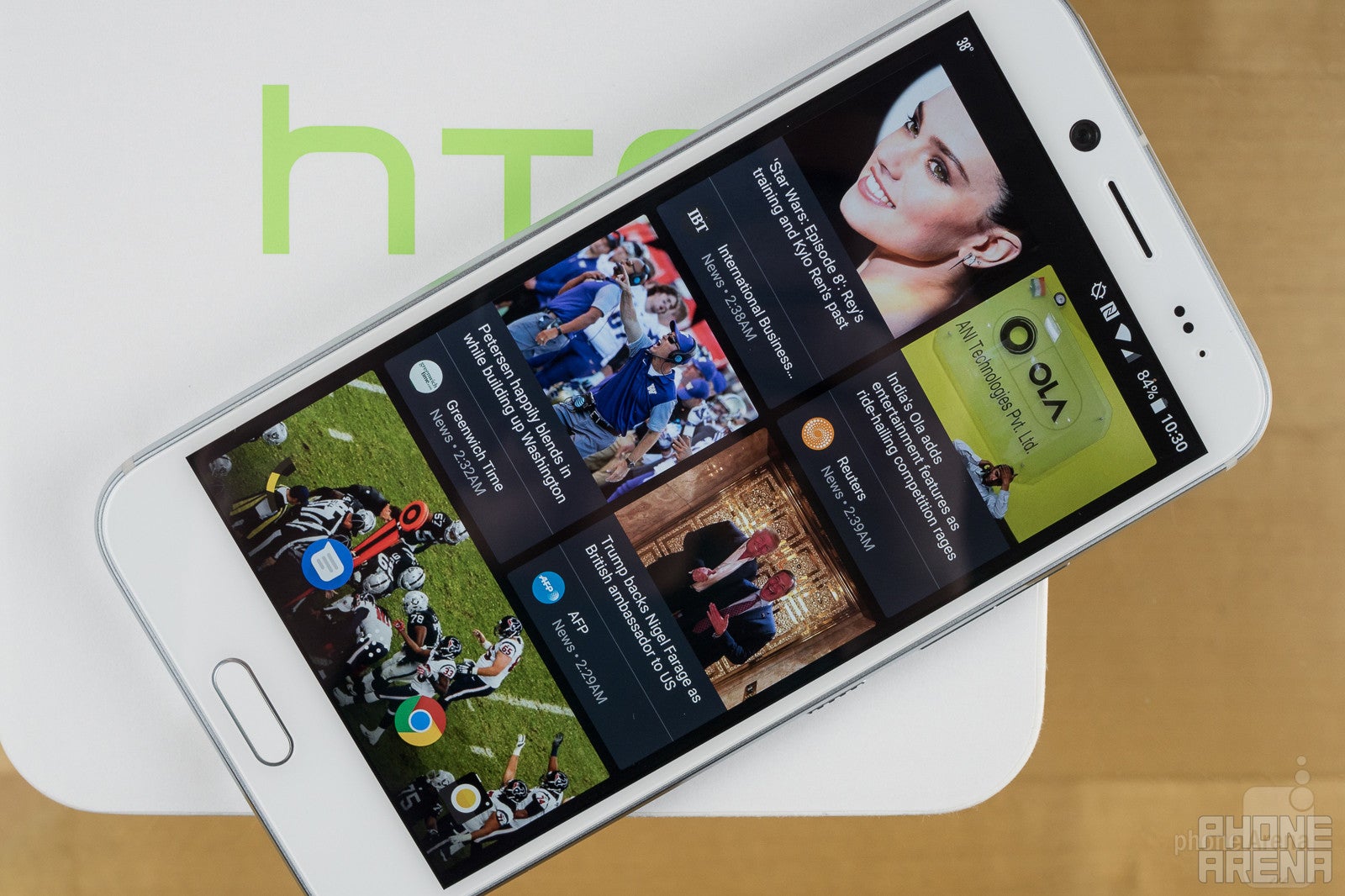 With the HTC Bolt, the manufacturer gives the handset a 5.5-inch, 1440 x 2560-resolution screen.
It's not the brightest display we've ever tested, but its 500-nit output is far from bad, and should treat you well during a lot of outdoor usage. Color accuracy isn't quite spot on, but it's close enough not to be distracting, and software controls for white-balance adjustment let you tweak the output further.
HTC protects the Bolt's screen with Gorilla Glass 5, which is always nice to see, especially with so many other recent phones (like the Google Pixel models) going with the older Gorilla Glass 4.
In a nutshell, it's big, pretty bright, and nice and crisp – really, not a lot to dislike here.
Display measurements and quality
Recommended Stories