iTunes Russia launches with porn instead of foreign films
26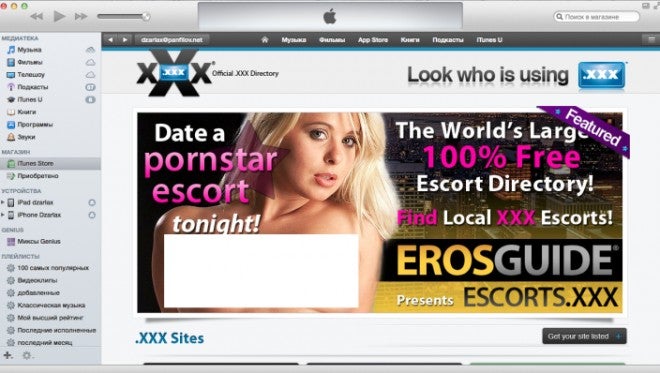 Apple's iTunes store launched in Russia and 55 more countries yesterday and this was huge news for local artists, but the launch was not without its flaws. The biggest one? When launching iTunes in Russia, Apple allegedly used the placeholder link xxx.xxx which turned out to be a quite real... porn site!
The porn bomb blew in the Russian iTunes "more films in different languages" section, where a giant banner of an "escort" service popped up and within minutes users on Twitter started posting pictures of the 'new' Russian iTunes.
The store was down for a while and now the issue seems to be fixed, bringing back movies like Amelie instead of escort services.
source:
iPhone.ru