iPad 3: which rumored feature do you want the most?
57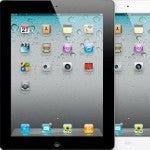 Ladies and gentlemen,
the latest and greatest iPad
is going to be unveiled at the Apple event tomorrow, and the anticipation in the air can be cut through with a butter knife. And sure enough, the new model will have more than a few features that will make it better than its predecessor. A high-resolution screen worthy of being called a Retina display, speedier A6 or A5X processor of a dual- or quad-core kind, and upgraded cameras – these will very likely be among the improvements that the new iPad will brag with. Furthermore, there is a chance of seeing it equipped with a larger battery, and even an LTE radio may be on board for blazing fast web access on the go.
But out of all these rumored features, which is the one that you want the
iPad 3
to have the most? This is the question that we ask you in today's poll, which will remain open right until the event's very beginning. Feel free to cast your vote, and if you believe that we have missed something, do not hesitate to let us know by dropping a comment below.