i-mate 810-F with a lifetime warranty
2

At the end of January, we informed you that i-mate was getting ready to reveal something revolutionary at the MWC 2009. Well, how revolutionary does 'a phone with eternal warranty' sound to you? Considering what the company has said, their new Windows Mobile smartphone – 810-F, has been made according to military standards. It is so durable that it could simply outlive you. It must withstand against extreme temperatures (ranging between -10 and +60 degrees centigrade), hard hitting and steeping into water. For this purpose, its body is covered by waterproof rubber coating, attached with overt screws. As you may see from the picture, the device is anything but beautiful. However, this is completely understandable, having in mind that endurance is what's important here.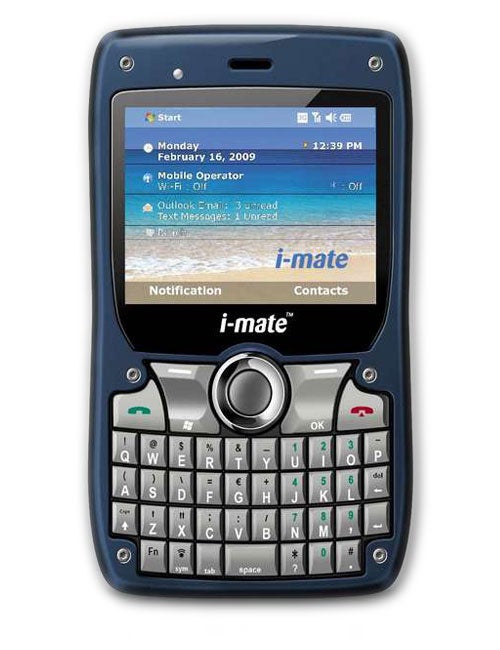 i-mate 810-F will operate under the Windows Mobile 6.1 OS and has a full QWERTY keyboard, QVGA touchscreen, 624 MHz PXA processor, 2MP camera, GPS, Wi-Fi, digital compass, accelerometer and Bluetooth. The internal memory is 2.2 GB but we still don't know whether there will be a slot for memory card. The good news is that this is a quad-band device which supports global 3G. In other words – you can use it worldwide.
As we've already mentioned, safety is the primary attribute of this device, therefore, it supports the specific Secure i-Q service which deletes or locks up your entire personal information, in case it's been stolen or lost. Expect our first impressions of this super hardcore phone, brought to you directly by MWC 2009!
source:
Pocket-lint
Recommended Stories