Google plans to enter the video game industry with a streaming service and new hardware
11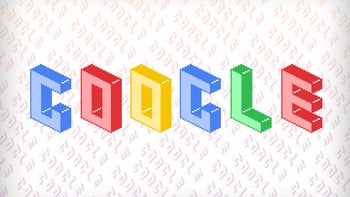 Google wants to get into the video game industry and is working on a mysterious new service, or possibly, even an actual console of some sort. The information comes from a new report on Kotaku, citing multiple sources who claim to have been briefed by Google on the matter.
According to said sources, Google's conquest of the video games industry is still in the planning stages, but with how much the search engine giant has expanded over the years, we wouldn't be the least bit surprised if Google does, indeed, intend to get a piece of the video game pie. If there's a company out there, that could brute-force its way into an industry, which for close to two decades has been invariably dominated by just three brands, it's got to be Google. Rumors about Google launching a game streaming service, codenamed "Yeti", have been floating since February, but is the company ready to launch its own console?
Although in recent years Google has ventured into the hardware business with a diverse lineup of devices, it is still largely focused on software and services. If it was to enter the video game industry, Google would likely try it with a streaming service that would be available on a number of different platforms, and possibly complement it with a streaming-focused hardware (a-la Nvidia Shield) that's priced considerably lower than offerings from Sony, Microsoft, and Nintendo.
According to Kotaku's sources, Google's approach will likely be three-pronged and consist of:
"1) Some sort of streaming platform, 2) some sort of hardware, and 3) an attempt to bring game developers under the Google umbrella, whether through aggressive recruiting or even major acquisitions."
The biggest advantage of launching a game streaming service, as opposed to offering just hardware, is that it could allow for much less powerful (and less expensive) devices to be competitive by simply offloading the task of rendering the actual game to Google's servers (of which it has many). Of course, this would also require a very stable and fast internet connection, especially for competitive online gaming, which is one of the largest roadblocks when it comes to this type of service. If you've tried a video game streaming service in the past, then you probably know that.
On the other hand, there's Google Fiber. Although Fiber's availability is quite limited still, Google is planning to expand the network short-term, and it could be the perfect starting place for such a streaming service.
According to Kotaku, Google reps were attending E3 this year and allegedly met up with various developers to try to get them on board with the idea. How this went, remains a mystery.