Best iPhone MagSafe accessories you can't resist in 2023!
10
We may earn a commission if you make a purchase from the links on this page.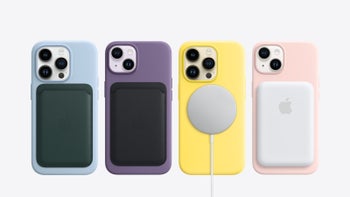 All new flagship iPhones (starting with the
iPhone 12
all the way up to the
iPhone 15
) come equipped with MagSafe. MagSafe is an Apple technology, which was first used as a safety feature for MacBooks' charging cords and then adapted with the
iPhone 12
for iPhones.
All in all, we're talking about magnets that allow you to attach a magnetic accessory to the back of your phone. It's main aim is to ensure fast and more convenient wireless charging, but the tech also offers other benefits as well.
Put simply, MagSafe brings convenience to the next level. Not only can you benefit from the strong magnets for wireless charging (no longer needing to find the best position to put your iPhone in so it starts charging), you can also attach countless MagSafe accessories to your iPhone, including a wallet case, a power bank, and what-have-you.
There are many MagSafe accessories out there, as usual with all things Apple, the internet is brimming with possibilities. That's why this article exists! Now, let's present you with our favorite MagSafe accessories, from brands we love and trust, so you can level up your iPhone!

Best MagSafe cases for iPhone right now

All the reputable brands are currently offering MagSafe cases. What MagSafe cases do is quite simple - first off, magnets help with easier attachment to your iPhone, and second off, you can use other MagSafe accessories without taking the MagSafe case off - like a wireless charger with MagSafe or a MagSafe wallet. Apple, Spigen, and other brands offer high-quality MagSafe cases for your new iPhone.

Apple's official MagSafe silicone cases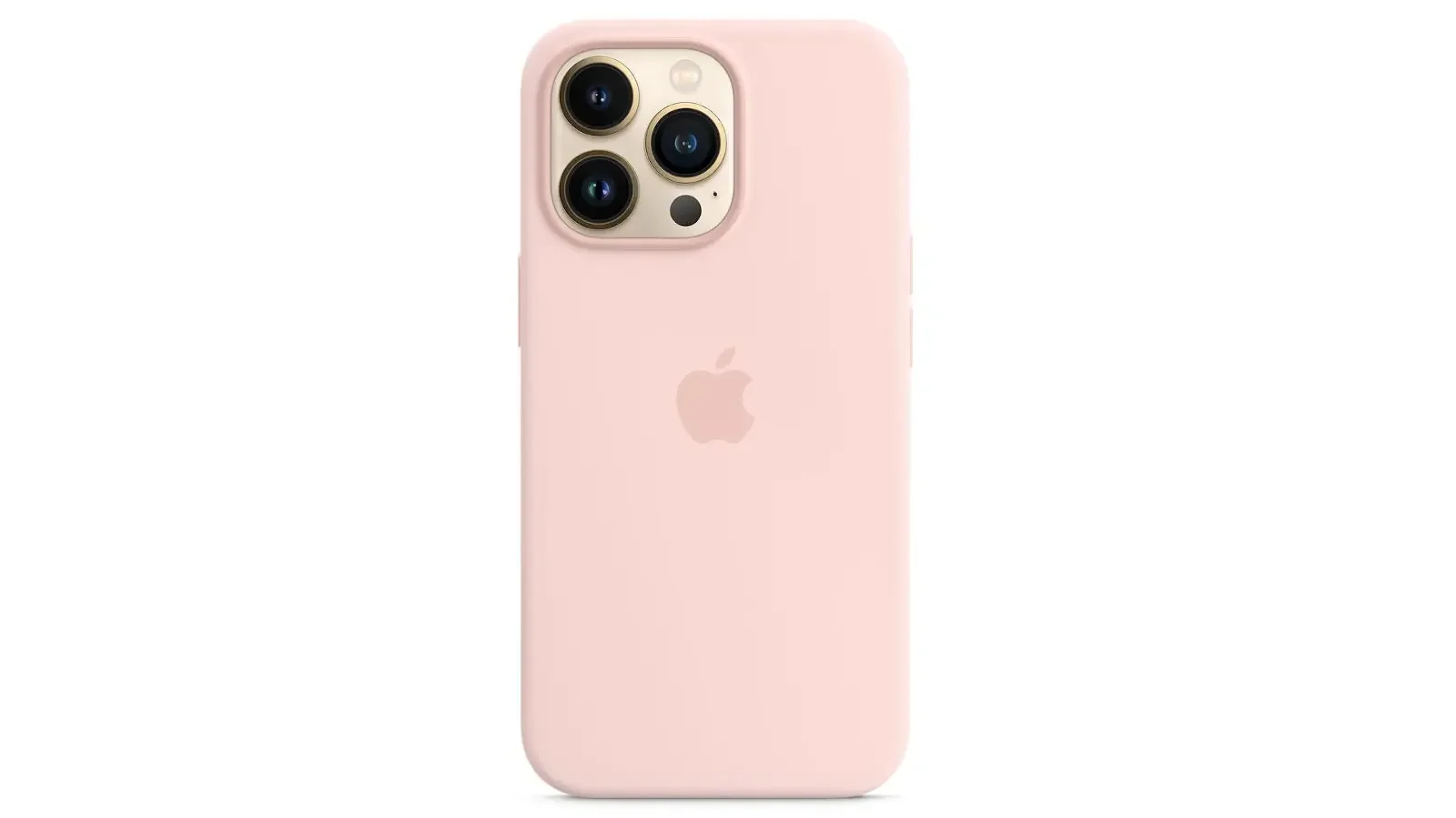 Those are available for all models of iPhones that support MagSafe; and come in a variety of colors to better match your style. The official MagSafe silicone case is thin and lightweight, while at the same time offering protection from scratches and drops. Pretty much, one of the must-have MagSafe accessories.
Apple clear case with MagSafe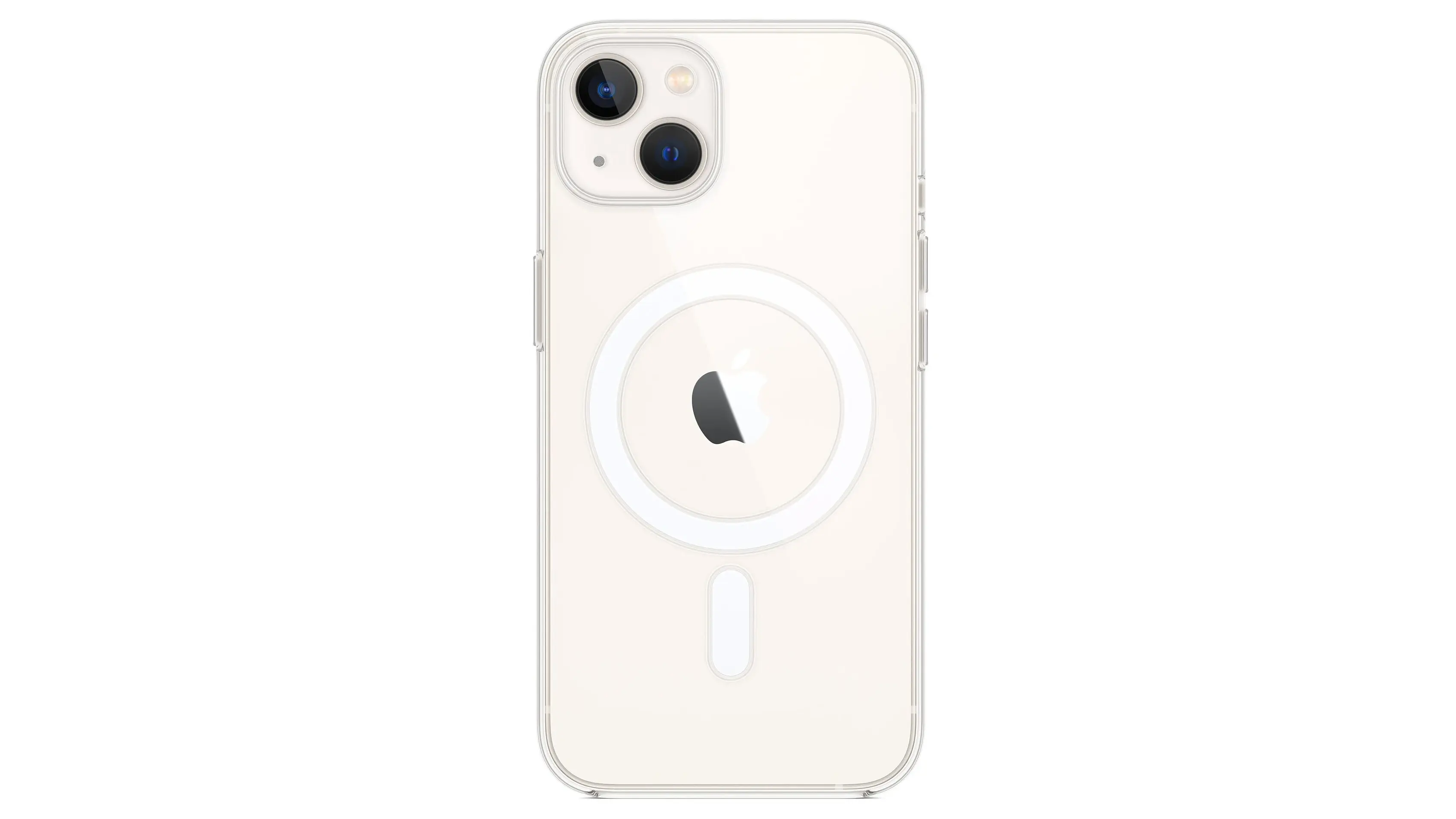 If you're not a fan of the colorful look or the silicone feel, you might like Apple's clear case with MagSafe. It is again thin and lightweight, but it has the advantage of showing off your iPhone's color. On the surface, there's a scratch-resistant coating, both on the interior and exterior. To ensure no yellowing over time, all materials and coatings are optimized by Apple and carefully tested.

iPhone Spigen Case Ultra Hybrid (MagFit)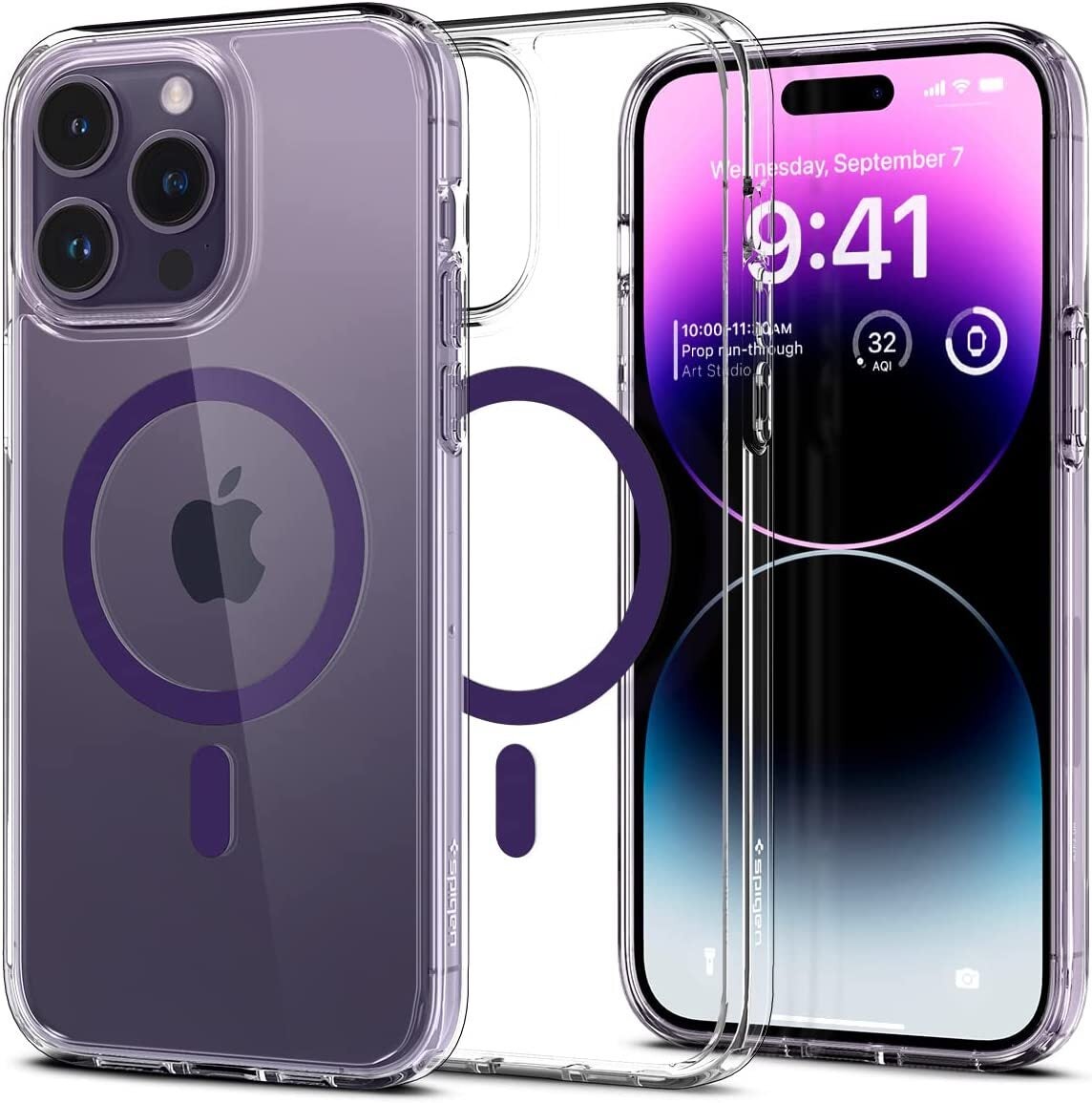 Spigen is a reputable brand for phone accessories and cases. The company's Ultra Hybrid MagFit case is another great option for a MagSafe compatible case for your new iPhone. It's again clear - but Spigen's design differs from Apple's because there are colors for the magnet rim on the back that will match your iPhone's color. It's a nice touch of style if you're not a fan of that white rim on Apple's solution.
Best MagSafe chargers for iPhone
You might want to also benefit from a MagSafe charger. Magnets allow the charger to easily snap to your iPhone for your ultimate convenience when placing your iPhone on the charger.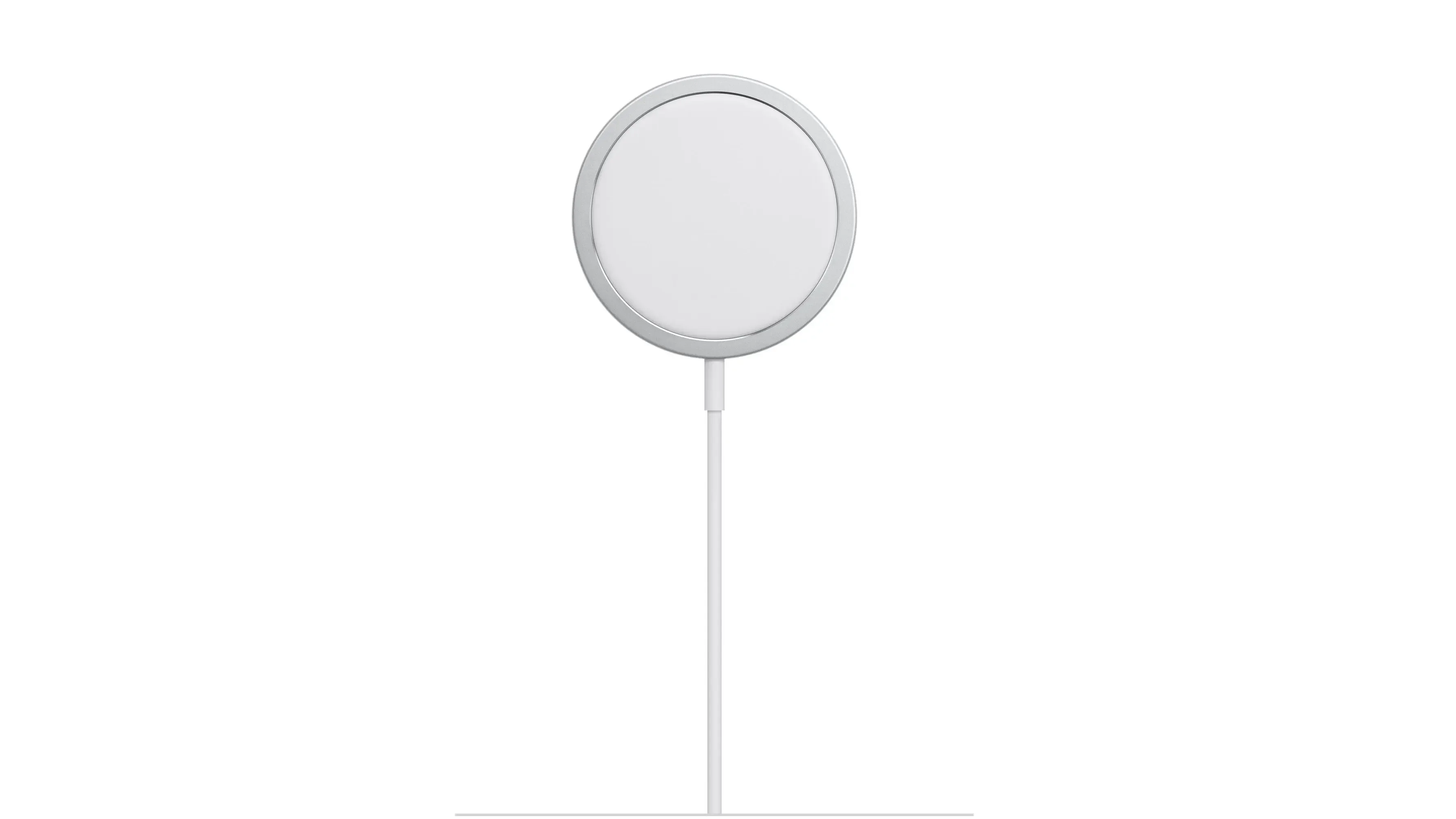 Apple's official MagSafe charger is arguably your most important MagSafe accessory. It attaches to your iPhone with strong MagSafe magnets and allows for fast wireless charging of your device. Apple's official charger is compatible with all the iPhones that support MagSafe and can deliver faster wireless charging up to 15W (the speed depends on the iPhone model you have and its supported speeds, so keep that in mind).
This charger by Apple is one of the best MagSafe-compatible chargers. It also has a USB-C integrated charging cable, and because it is a Qi-certified wireless charger (which means it can pretty much charge any device that supports wireless charging), it can also power your AirPods with wireless charging case. Keep in mind that it comes without a power adapter, so you'll need to buy one separately.
Belkin MagSafe Wireless Charger 2-in-1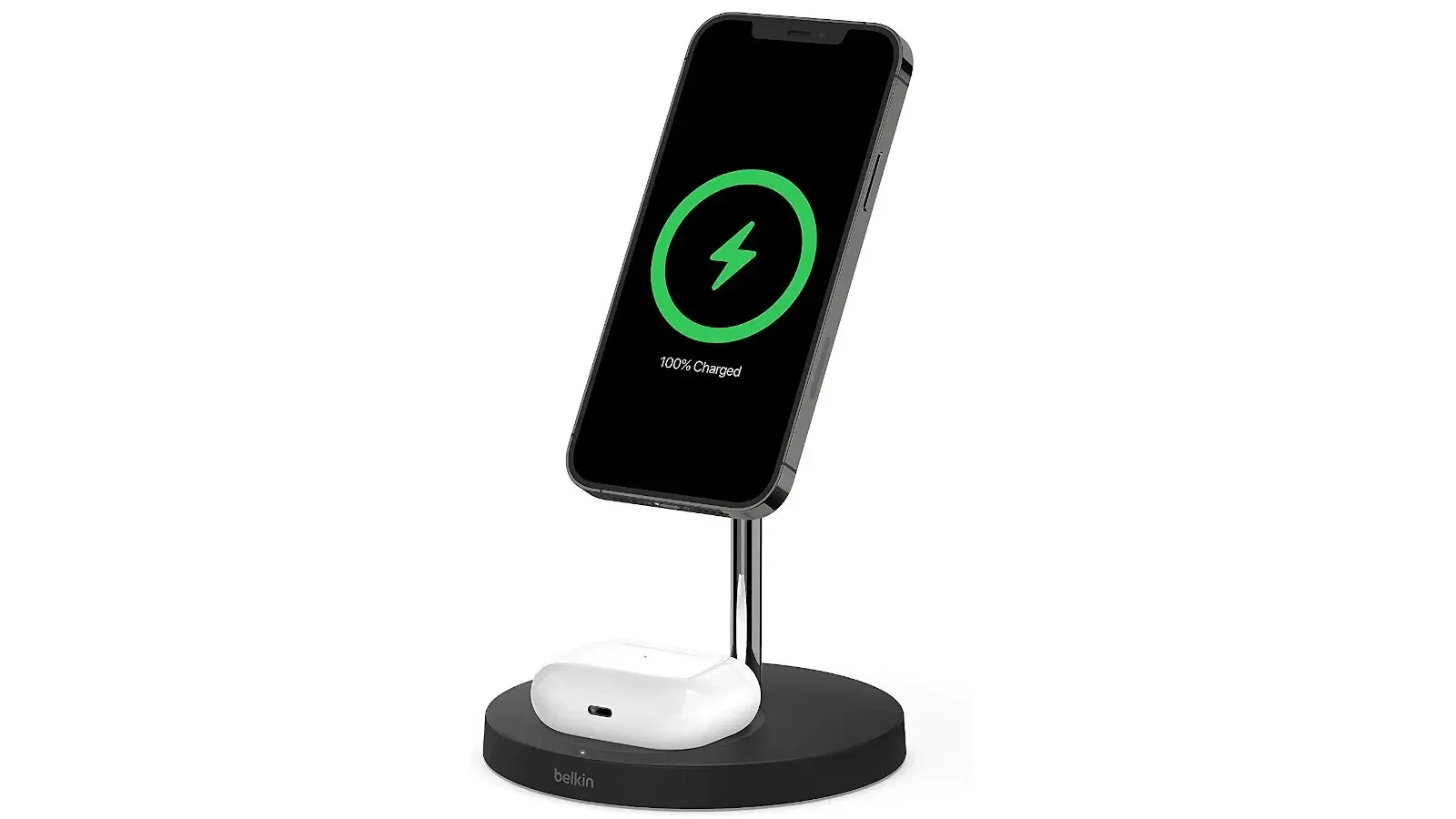 Another great MagSafe charger comes from Belkin, one of the top brands for smartphone cases and chargers, including MagSafe accessories. Charge your iPhone wirelessly and at the same time, charge your AirPods too: you can charge your AirPods or AirPods Pro with it. Its USB-C power adapter is also included, unlike Apple's MagSafe wireless chargers, which don't include a power adapter.
The Belkin MagSafe charger provides fast wireless charging for up to 15W and is one of the best chargers with MagSafe available right now, alongside Apple's solution.
Best MagSafe mounts for iPhone
Another great way to benefit from those MagSafe magnets are MagSafe car mounts, another one of the must-haves MagSafe accessories, especially if you drive around a lot. Your iPhone will attach easily to those, and you can just jump in the car and quickly get on the road without fiddling with any mechanisms of other car mounts.

One thing here: you need to use the car mounts with a MagSafe compatible device, those can't be used with an iPhone that doesn't support MagSafe - there's no other way to have your phone attached to the car mount (as most, but not all, accessories here).

Belkin Magnetic Car Vent Mount PRO with MagSafe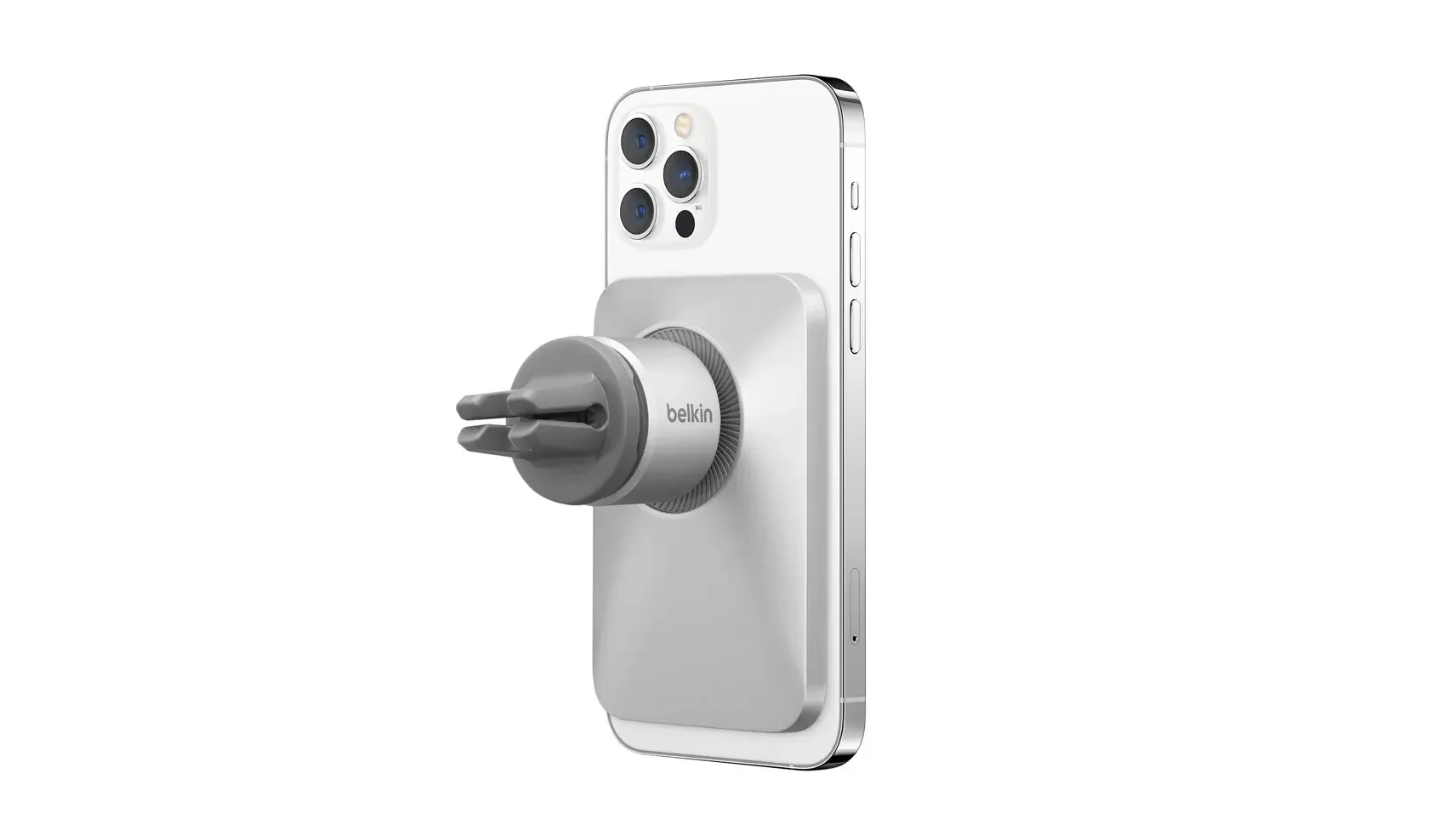 The Belkin MagSafe car mount is also a great MagSafe accessory to have with your iPhone if you travel by your car a lot. It is one of the best car mounts with MagSafe compatibility. Your iPhone is conveniently and safely attached to it via the MagSafe magnets; while a high-quality base and sturdy vent clip ensure that your MagSafe car mount stays securely in place.
What's more, you can easily rotate the Car Vent Mount Pro in portrait or landscape mode. This Belkin iPhone mount features design is optimized for charging, streaming, navigation, or talking, basically, for everything you would need your phone when driving.
iOttie Velox Magnetic wireless charging car vent mount with MagSafe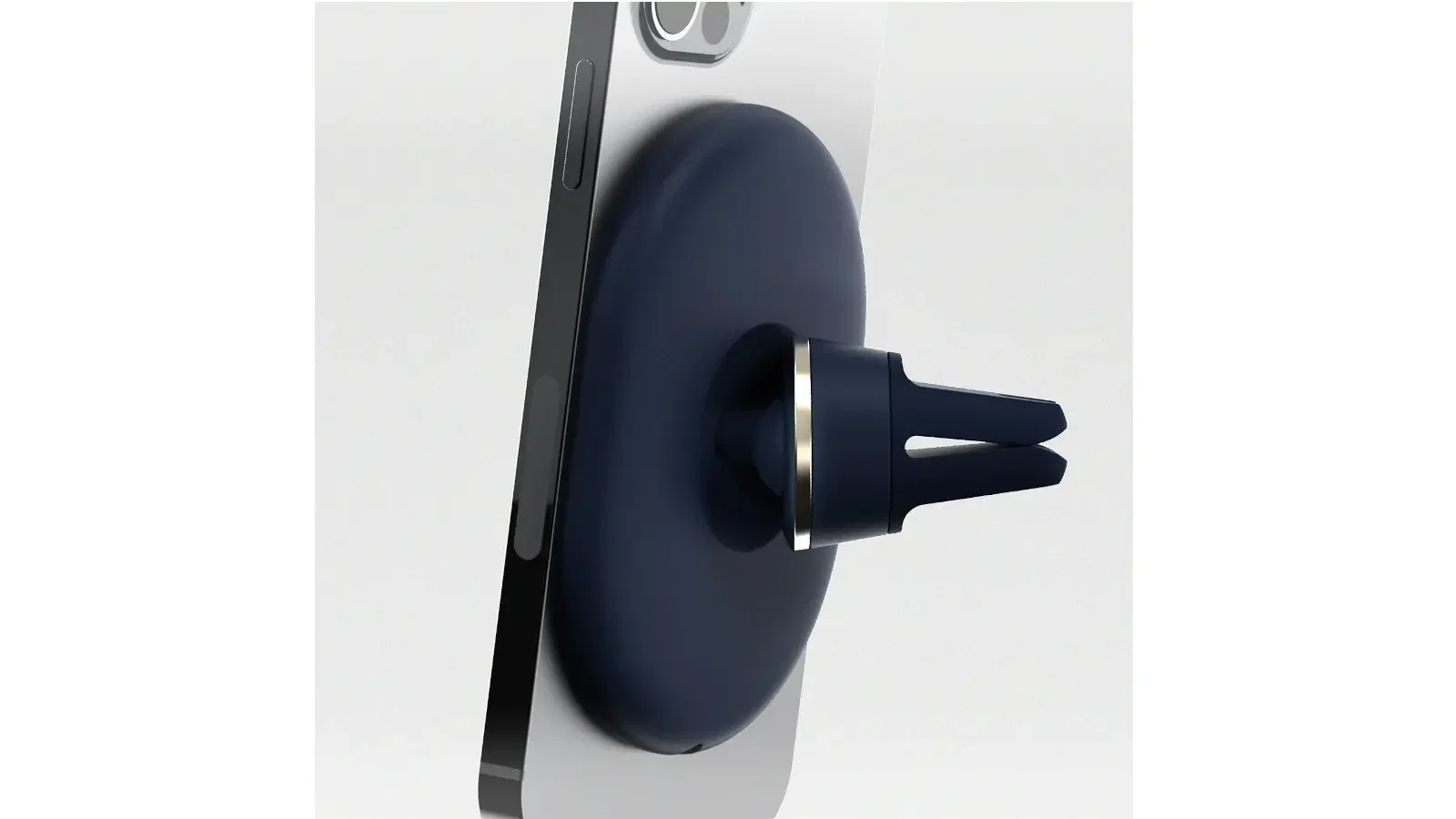 iOttie has its own collection of beautiful and affordable MagSafe accessories, and this wireless charging car vent mount is a great addition to your iPhone accessories. Not only that this MagSafe mount securely holds your iPhone while you're driving, but at the same time can deliver up to 7.5W of wireless charge to your iPhone. Keep in mind that, as with all MagSafe accessories, this one is compatible with MagSafe cases or without a case. On top of that, the iOttie MagSafe car vent mount and wireless charger has a stylish design that will look good with almost any car interior.
Best MagSafe wallets for iPhone
Apple MagSafe Wallet case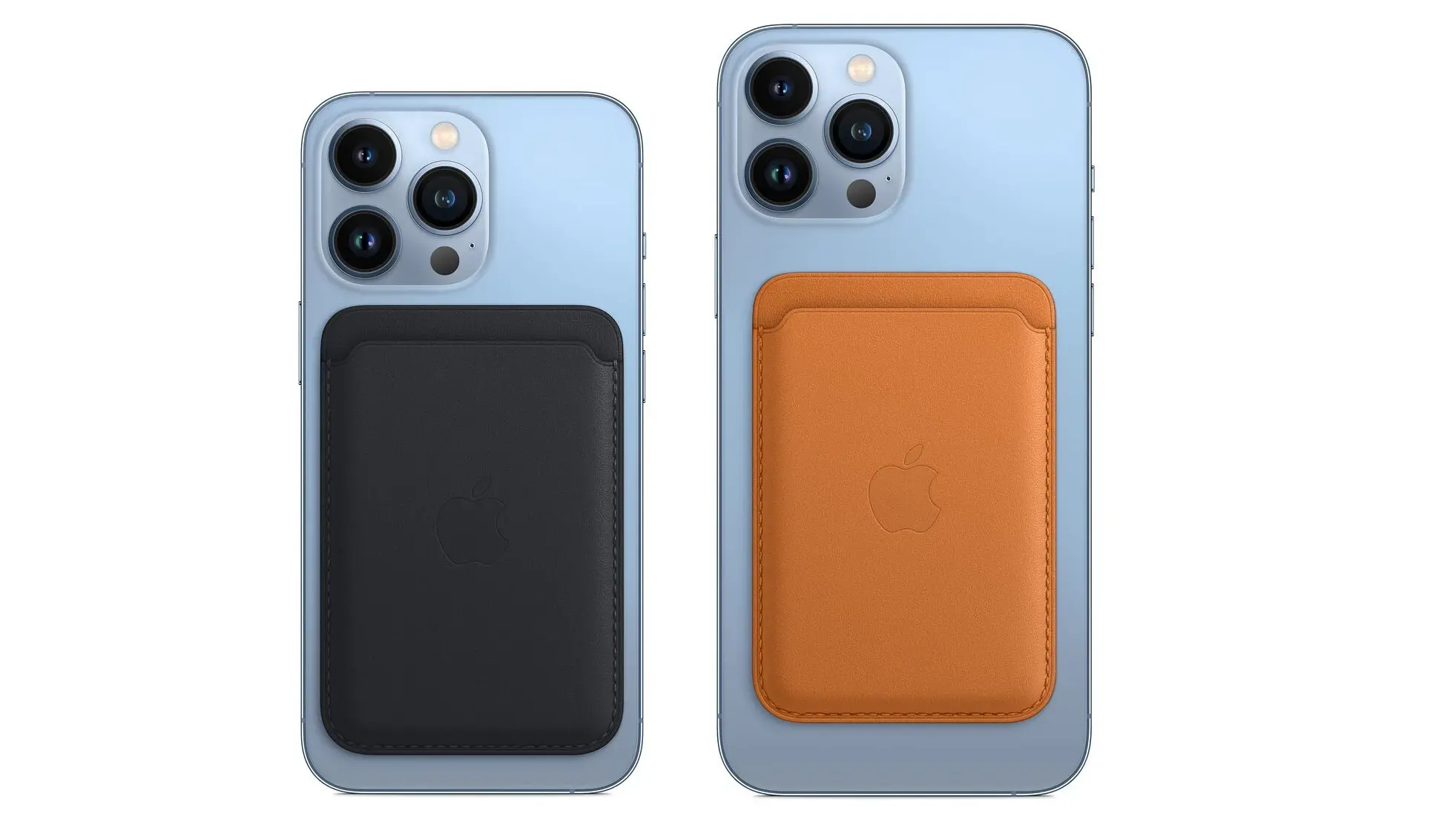 Apple's official wallet with MagSafe for the
iPhone 14
, 13, and the
iPhone 12
series is another convenient MagSafe accessory to have with your new phone. It comes in five different stylish colors and attaches easily to the back of your iphone iPhone or your MagSafe-compatible case. The leather wallet for
iPhone 13
holds up to three cards safely and securely. Additionally, it now supports Find My, so you will be able to receive a notification of its last known location if it separates from your iPhone (requires iOS 15 to enable it, and does not support the clear
iPhone 13
MagSafe case, so keep that in mind).
Spigen Magnetic MagSafe stand and wallet card holder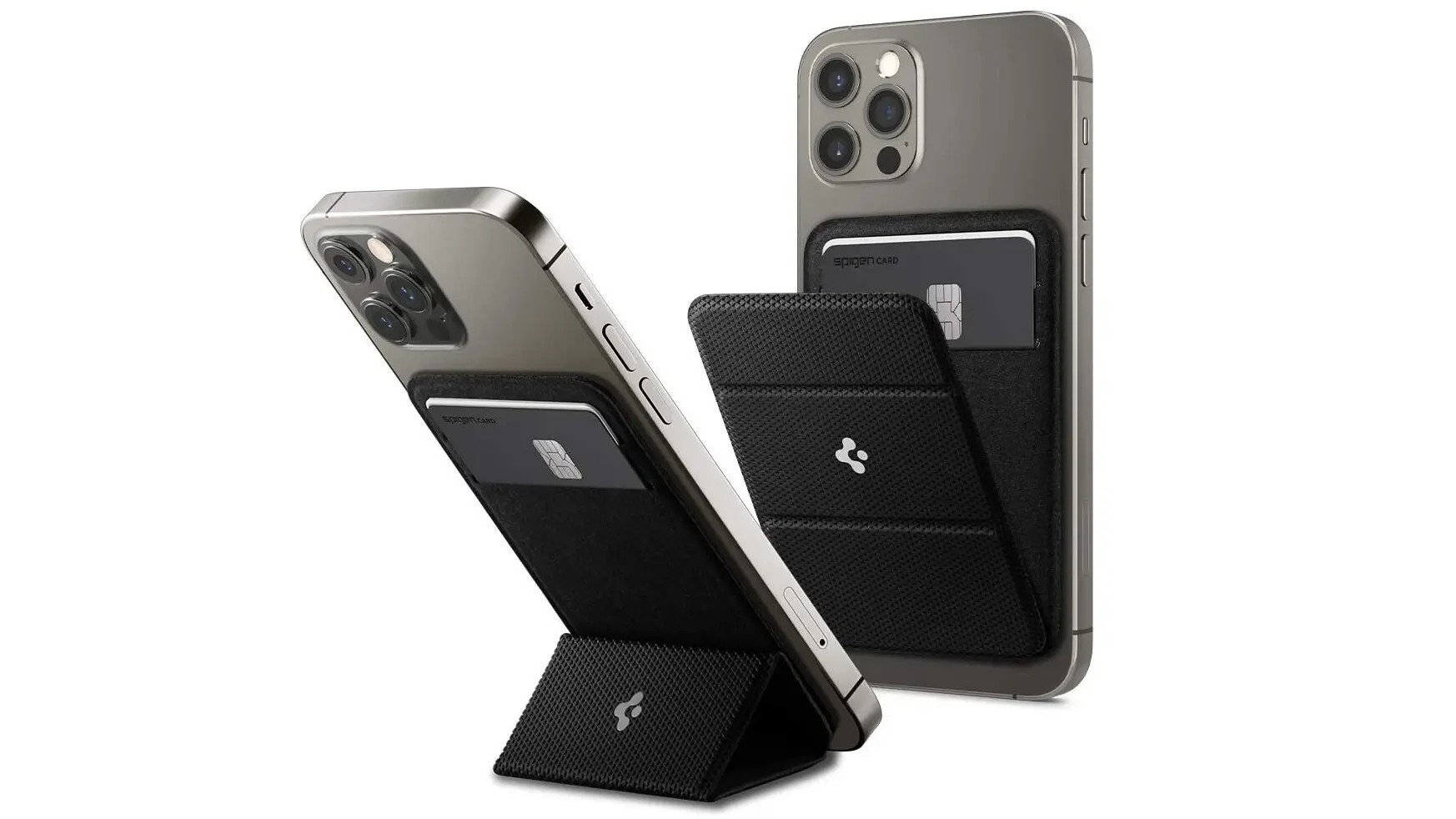 This MagSafe accessory by Spigen unifies 2-in-1 for your new iPhone. It is a wallet case, that holds up to 2 credit cards in the storage slot, while at the same time, the tri-fold design can transform the wallet case into a kickstand. It has a slim form factor, making it easy to take out of your pocket. Keep in mind you need to use this together with a MagSafe case for your iPhone or without a case, otherwise, the MagSafe magnets won't be able to attach.
Best MagSafe power banks for iPhone
Apple MagSafe battery pack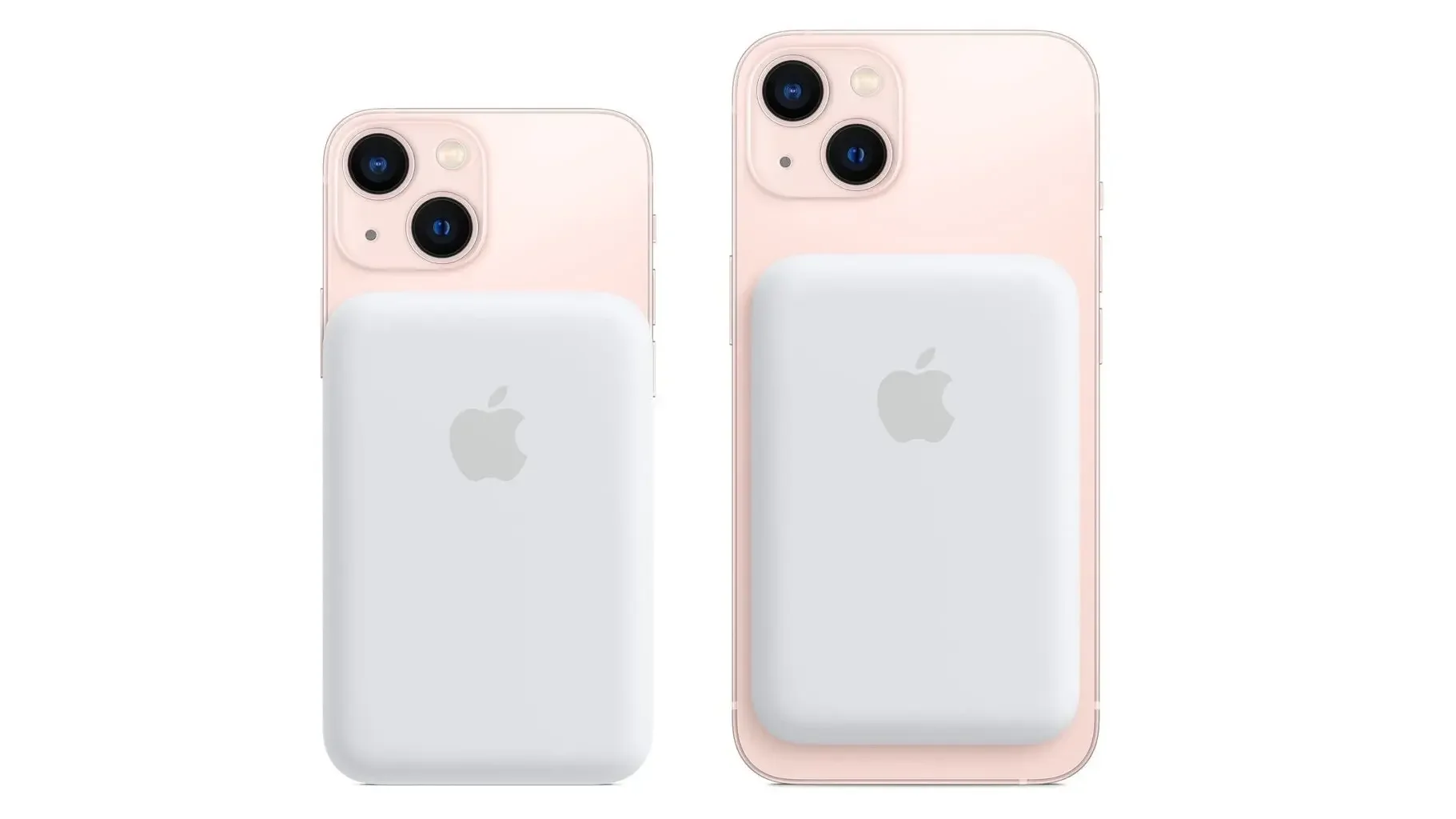 Important notice: the MagSafe battery pack has been discontinued by Apple given the fact it uses a Lightning port instead of USB-C. However, the pulling from the Apple Store of this accessory may be temporary before a new USB-C model is announced. We're keeping it here in this list temporarily to see if it will be replaced and if Apple will find an alternative. Meanwhile, it is still on sale at Amazon.com and other retailers.
The MagSafe battery pack from Apple is one convenient MagSafe accessory if you tend to be out a lot or you travel. It is a very useful battery pack that snaps on using the MagSafe magnets, and it won't interfere with your credit cards (if you carry them in a wallet case for example). Compatible with all MagSafe iPhone models, it can give the mini up to 70% more additional charge. One thing to keep in mind here: the USB-C cable and the power adapter to charge the battery pack are sold separately.
Anker PowerBank for iPhone with MagSafe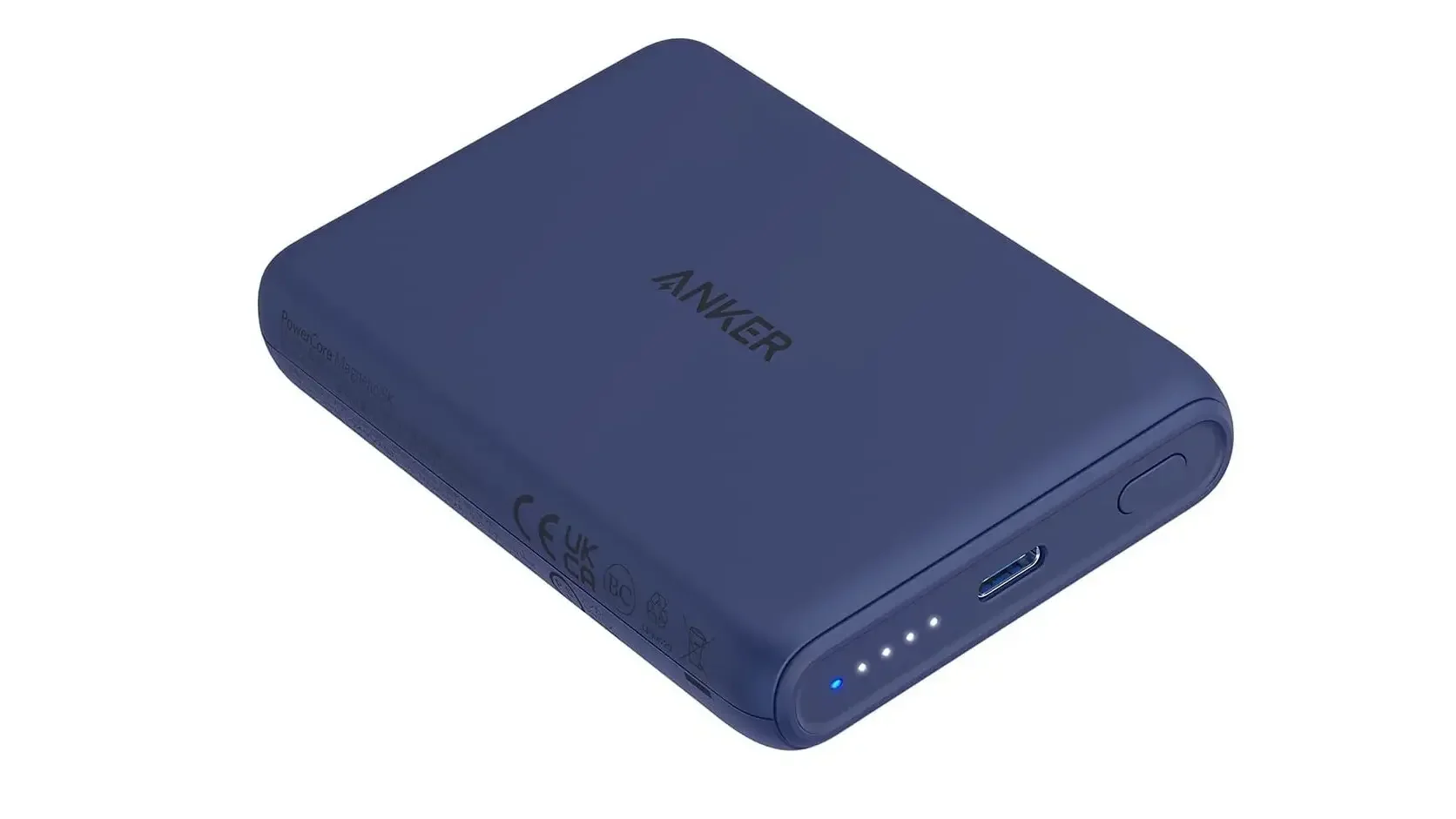 Anker also offers an elegant and convenient PowerBank for the
iPhone 13
models, but it is a bit cheaper than Apple's solution. It has 5,000mAh in terms of battery capacity that you can just snap on your iPhone or your MagSafe compatible iPhone case. So, if Apple's PowerBank is too expensive for you, you can go for the Anker one. Anker is one of the leading companies in wireless chargers or
power banks
, so you won't be disappointed. You can charge the wireless power bank also with a USB-C cable.
Are there any good MagSafe alternatives?
Well, not really. MagSafe is Apple's proprietary technology and other makers have not come up with a way to replicate it, we're talking about the technology itself. However, there are alternatives for the specific MagSafe accessory you're interested in, and you don't need to buy your case or power bank only from Apple. As you can see above, Spigen makes good MagSafe-compatible cases as an alternative to Apple's silicone and clear ones. On the other hand, Anker, as well as other brands, has MagSafe-compatible
power banks
as alternative to Apple's solution.
Conclusion: level up your convenience with a plethora of MagSafe accessories out there

As you can see, using your MagSafe-compatible tech can be quite rewarding in terms of benefits - don't you see how many magnetic accessories you can complement your device with? You get not to carry a big wallet if you don't want to, you get a quick snap-on of your iPhone to your MagSafe car mount or on its wireless charger… oh, and let's not forget you eliminate your battery anxiety with one of these magnetic battery packs!

A MagSafe system of accessories opens a new world of possibilities and convenience for you.

In this article, we've selected the best MagSafe accessories that you can use with your iPhone from Apple, Spigen, Belkin, and iOttie. Those are reputable brands in the world of accessories and you can rest assured they will deliver quality over time. Benefit from the MagSafe compatibility of your new phone and equip your life with convenience to the next level!
Recommended Stories