Apple's wearables business poised to overtake the iPad and Mac
6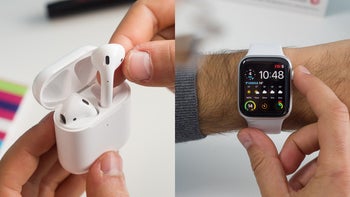 Apple's wearables business—which is predominantly driven by the Apple Watch and AidPods, but also includes the HomePod and accessories—is set to overtake both the iPad and Mac by the end of 2020, according to a new report.
Analysis of Apple's wearables business is somewhat difficult, because the company doesn't reveal unit sales on a per-product basis in this category, but a new report by Above Avalon, spotted by
9to5Mac
, claims that by using "an accurate financial model and close following of Apple clues," a much clearer picture can be painted.
"On a revenue basis, Apple's wearables business is now at a $16 billion annual run rate growing at 55% to 60%,"
says the report.
"At the current pace, wearables will surpass both the iPad and Mac near the end of 2020 to become the third largest product category behind iPhone and Services when looking at revenue [...] Wearables nearly exceeded Services in 3Q19 as Apple's top revenue growth generator when looking at absolute dollars."
Even though the wearables category lumps together the Apple Watch, AirPods, HomePod, and Apple accessories, sales of the Watch and AirPods far exceed the others, making up 60 of 70 million wearables sales.
"Apple is leveraging its ecosystem of users and devices to give its wearables business an ideal launching pad for success. While there are handful of companies with more than a billion users, no other company has an ecosystem of a billion users and nearly 1.5 billion devices,"
says the report.
Apple is also said to be poised to reach install bases of a hundred million each for the Apple Watch and AirPod. Curiously, even though Apple's wireless earbuds are a much more recent addition to its wearables portfolio, they are likely to hit the 100 million mark sooner than the Apple Watch.
Apple's wearables business is set to overtake both the iPad and Mac by the end of 2020, and if the company keeps the momentum, even possibly its services business, which is currently second to the iPhone in terms of profitability.