Xiaomi's Hugo Barra calls the iPhone 6 "the most beautiful smartphone ever built"
43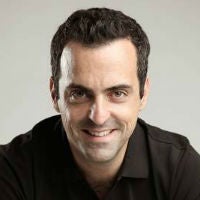 Hugo Barra may have once been a Google VP on the Android team, but he has fully embraced his new role at Xiaomi. That means he is still firmly in the Android world, but has new responsibilities related to more hardware. And, as many will note, Xiaomi has a very distinct style when it comes to hardware and software design, which is to say taking liberal "inspiration" from Apple's design.
So, it might not come as much of a surprise that while speaking at WSJ.D Live earlier today, Hugo Barra was asked about those criticisms of Xiaomi copying Apple design. Barra first said flat out that the iPhone 6 is "the most beautiful smartphone ever built", but continued with a more nuanced response:
Our designers, our engineers are inspired by great products — and frankly, in today's world, who isn't? Point me to a product in our industry that has completely unique design language. You're not going to be able to find one.
And, that is a much more responsible answer, because it really is hard to look at any product and not see the influence of the competition. Obviously, Samsung has had its share of troubles because of its design; but, there's good reason why Android, iOS, and Windows Phone all catch criticism about taking features from one another. The best features have a way of filtering out to everyone. Of course, it could certainly be argued that Xiaomi goes a bit too far.
Barra even said, "Quick settings on iOS is much better on Android, but it was on Android (long before)", and also said that the iPhone 6 seems to have been inspired a bit by the HTC One but with an "astonishing twist". He finished off by noting that we should see more "unique twists" in design from Xiaomi moving forward.