Visual Voicemail coming to Verizon
This article contains unofficial information.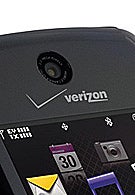 With AT&T's
iPhone
and Sprint's
Instinct
offering Visual Voicemail service, you know Verizon wouldn't be too far behind. Now we've heard that the carrier will be introducing this service beginning in late July or early August. The big difference here is that you'll have to fork-over $1.99 per month for Visual Voicemail, as it will be a downloadable BREW application through VCast. As it is fairly new, it is expected to only be available on a few select devices, such as the LG
Chocolate 3
,
Voyager
"Refresh", Motorola Blaze and Utopia. Missing from the list is the LG
Dare
, but it seems likely that it will be added eventually.
source:
Engadget Mobile