Tizen Mobile Lite is in the works, support for lower spec smartphones
13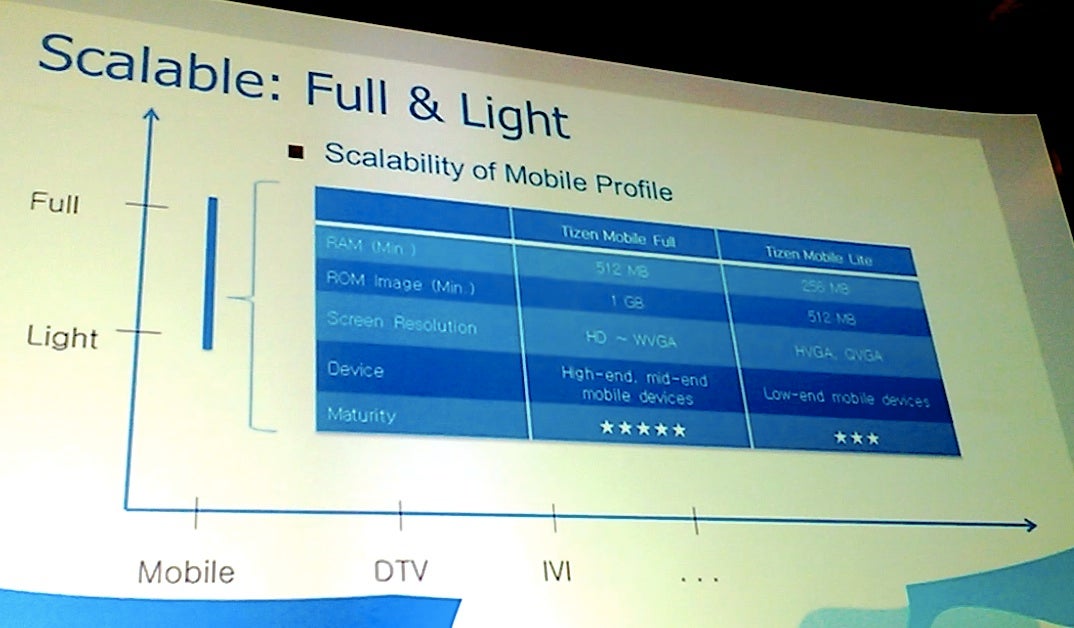 Tizen is a platform that holds quite a bit of interest even though it could be argued at this point that it is little more than vaporware given the moving goal posts for a market release.
Samsung and Intel are two of the giants that are backing the development of the mobile operating system. We were actually hoping to see some hardware sometime this year, but the inevitable "later" started to surface and now we are in the year 2014 range.
With that continued room for development, we can expect to see Tizen available for devices of all shapes and sizes. The operating system will be scalable across a wide range of devices and specifications. High and middle-end spec devices need only have a minimum of 512BM of RAM, WVGA (800x480) screen resolution and a gigabyte of ROM.
For the lower specification spectrum, Tizen Mobile Lite, 256MB of RAM, and screens with resolution down to QVGA (320x240). That is just the formula that Samsung and its partners will need if the decision is made to throw Tizen up against absolute dominance that Android holds in the current market.
Positioning Tizen in such a way will be important especially in developing markets like India and other Asian and African centers. Ensuring the experience is smooth and functional across the cost spectrum will be vital if Tizen is to make the impact that Samsung will want it to make.
source:
The Handheld Blog