Tizen 2.1 user interface shown off in new leak
51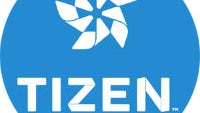 Even though the first Tizen device is scheduled to be unveiled in just a
couple months
, we haven't seen too many leaks that show off what the system is actually going to look like. A new leak has come out that has some quite detailed images of the Tizen user interface (UI); unfortunately, the images don't even show the newest version of Tizen (3.0), they are of Tizen 2.1.
Still, the screenshots do give a good indication of the design sense as it has been evolving. As you can see, the idea seems to be to have elements of the UI seamlessly merge into one another. When there are border lines, they are faint. Unfortunately, the color scheme is kind of boring, just big swaths of beige broken up by a bit of blue or dark grey. On an upside, it does make the images pop more, but on a downside, any screens without images are pretty drab.
In general, it looks like a nice enough UI, though there isn't anything that stands out as new or interesting. It looks like a pretty standard smartphone OS, so we're hoping that there are more aggressive design choices in Tizen 3.0.