Tim Cook says Apple won't open more retail stores for Thanksgiving so workers can be with family
43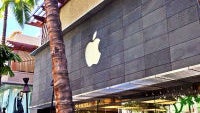 A number of retail giants have decided that Black Friday just doesn't have enough hours in the day, so they are going to be opening stores on Thansgiving. This includes big name retailers like Kmart, Macys, Sears, Target Toys R Us, and WalMart. Last year, Apple opened three of its stores on Thanksgiving, and marketing directors wanted to expand that plan, but Tim Cook is saying no.
To be clear, Apple will still likely be opening a few stores on Thanksgiving, including the flagship store on 5th Ave in New York, which is open every day of the year. But, Cook has decided to ignore recommendations from Apple's marketing directors who wanted to open as many as 8 additional stores on Thanksgiving, citing the significant loss in revenue that Apple would face by not opening more stores.
However, Tim Cook has decided that it is more important for Apple employees to spend the day with family and has decided to veto the plan. There are rumors that the salary bonuses of marketing directors are tied to revenue, which would have been a more selfish reason to open more stores. Tim Cook also took the time to praise his employees, saying:
I'd like to thank all of our customers and our long term shareholders for their loyalty, and I'd also like to thank Apple's many talented employees who have worked tirelessly to bring us this far and who are passionately focused on making great products that enrich people's lives.