This Android 6.0 Muffin video concept calls for a Multi-Window feature, more Material Design goodness
69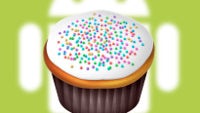 Android 1.0 Alpha, Android 2.0 Beta, Android 1.5 Cupcake, Android 1.6 Donut... all the way to Android 4.4 KitKat and Android 5.0 Lollipop. Notice a relationship? That's right, not only is Google always using the names of sweets for its major Android updates, but it has, so far without a fault, followed an alphabetical order for those name. So after KitKat came Lollipop, and after Lollipop we're guaranteed to have something starting with an M.
Like Muffin. That, at least, is one possibility, and it certainly sounds widely-appreciated enough to appeal to Google. A concept video, designed by Vladislav Vitula, gives us a look into what the author thinks Android 6.0 Muffin should feel like, and even dreams up new features: Multi-Window and Quick Reply.
In case you're unfamiliar with what Multi-Window is, it's a feature available on some Samsung and LG devices, and it basically allows you to run two apps side-by-side and simultaneously. As you can imagine, it has the potential to help multitasking, and is a welcome addition to devices with large enough displays (i.e. phablets) to comfortably visualize two apps at once. As for Quick Reply, that would simply let you answer incoming notifications right from a notification that appears in the status bar. Overall, the designer's love for Google's Material Design is quite obvious, as his conception has a ton animation-rich transitions at its core, and we found that we don't really mind!
Check it out (advice: watch at x1.25 or x1.5 speed):