The original iPhone prototype was more motherboard than phone
14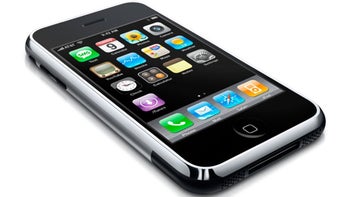 The first look at the original iPhone prototype is a fascinating trip into the past and what Apple's research and development team had to deal with in order to make the iPhone a reality. The prototype included plenty of features you would never expect to see in an actual smartphone and they're all on display in newly released photos.

The photos of the iPhone M68 prototype --
obtained by
The Verge -- show that Apple's team basically worked with a motherboard that could have a screen attached. There is a slot for an actual display panel on the bottom right of the board, but just in case developers didn't have that screen, there were also RCA and component connectors to attach an external display. There was a SIM card slot as well as a LAN port and phone jack to test out data and calling on the device. There was a 3.5 mm headphone jack -- true evidence we're looking at ancient history. And there were the pieces of a smartphone you'd expect -- volume buttons, a home button, a camera, and radio/baseband chips.
The prototype board was reportedly used by engineers tasked with designing the original iOS software (before it was even named iOS) and for testing the radio functionality. You can tell it is a prototype because the board itself is red -- a common indicator of an Apple prototype -- whereas commercial boards in Apple products tend to be green or blue. And, the prototype included parts from a number of different companies, including a Samsung processor and storage module, as well as various chips from Intel, Infineon, CSR, Marvell, and Skyworks.
Overall, it's amazing to see just how far the iPhone came, not only just from this prototype to the eventual shipped product but how far the iPhone (and smartphones in general) have come in the 12 to 13 years since Apple engineers were using this prototype.

Recommended Stories