The new thinner, lighter Amazon Kindle gets Bluetooth, double RAM and new color option
3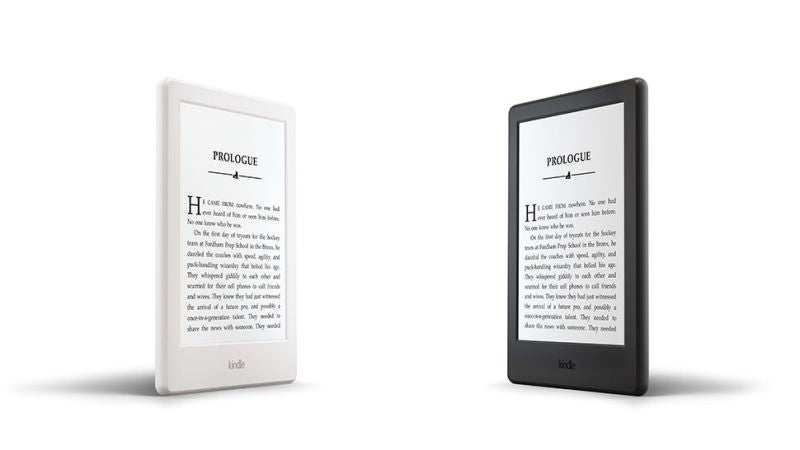 Armed with the Kindle, Amazon has been at the forefront of the digital e-reader revolution. Through the generations, the device has gotten progressively better, and today, bookworms should rejoice at the new-and-improved model. Not only is the updated Kindle now thinner and lighter, but there's Bluetooth support which will enable users to hook up some headphones and listen to books read out loud. There's also a new white configuration on offer, double the RAM from 256 to 512 MB, and miraculously, the price is still a mere $80.
The price of the Kindle has long been one of its most attractive attributes, so it's good to see that the online retailer hasn't upped the cost to the consumer. Amazon knows that there's plenty of money to be made in the sale of books once the Kindle is in as many hands as possible, and if you do like to sit and read on the subway into work, the $80 Kindle is a bit of a no-brainer.
All tablets, from the iPad to the Samsung Galaxy Tab series, can handle eBooks in myriad formats, but their displays are not quite adept to comfortable concentration. The e-ink panel of the Kindle—unchanged with the new version—is easy on the eyes, although that rather annoying, flickery refresh rate remains a blot on the Kindle's proverbial copybook.
The Paperwhite edition of the Kindle, which better emulates the feeling of a traditional book (though you don't quite get that new-book smell), is now also available in white. There's no Bluetooth, but with a higher-res paperwhite display, it does have its advantages.
For eighty bucks, will you be snapping up the new Kindle?