T-Mobile USA launches @Home UMA Service
This article contains unofficial information.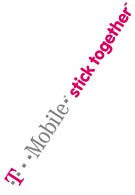 Seattle is the first market in the States to have the new @Home service commercially available; @Home is the name-brand of T-Mobile's UMA (Unlicensed Mobile Access) technology, the GSM carrier have been preparing for a long period. For $20 a month (when added to voice plan $40 or higher), customers can receive unlimited calling nationwide, via their own Wireless network (Wi-Fi) or T-Mobile's hotspots.
@Home is actually a VoIP service - the consumer uses their UMA enabled phone to connect via Wi-Fi to a router at their home or T-Mobile hotspot. Then the regular Internet is used to deliver the digitized voice to a T-Mobile center, after which it continues it path to the other party via regular lines. The main benefit would be a lot cheaper phone calls when initiated over the UMA service. In case the user does not have a good reception at home, the @Home would be the perfect and easiest way to overcome this obstacle.

The first capable phones will be sold at $50 with two-year contract and $100 with one-year.

Source: T-Mobile