Starting next year, you might be able to take your Sprint device to be used on another US carrier
8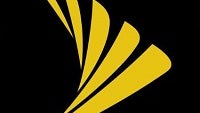 Based on a statement within Sprint's legal and regulatory policies regarding unlocking mobile devices, starting early next year, Sprint devices may be unlocked for use on other US carriers.
Customers that have a 4G/LTE device on Sprint have been locked to the carrier's network. That is not an unusual practice. In most cases, unlocking the device is currently an option only if you were planning on traveling overseas.
Beginning with devices that are developed or launched after February 11, 2015, Sprint "should" have the ability to unlock devices for domestic use. This is in accordance with Sprint's desire to commit to CTIA's "Consumer Code for Wireless Service."
While Sprint's legalese says, "capable of being unlocked domestically," it does not say "willing to unlock" at presumably a customer's request. However, Sprint's policy does state that it basically only requires an account to be in good standing.
Many of the devices currently sold by Sprint are not unlockable, including the Apple iPhone. There are some global capable and LTE enabled devices that could be SIM unlocked, but even then, that does not mean another carrier's SIM based services will work. The equipment may not have the right antennas to get LTE service, and its GSM/UMTS radios may not support all domestic bands either.
So, for the foreseeable future, if you are a Sprint customer, equipment you buy from Sprint before, and possibly even after February of next year, may only work properly on Sprint's network. For example, Sprint Spark service uses TD-LTE, we already know that is not compatible since none of the other US carriers use that standard.
At best, this will mean you could bring your device to maybe AT&T or T-Mobile and get HSPA type data speeds, but it ultimately depends on the device and to what specification the manufacturer built it to for it to initially operate on Sprint. For what it is worth though, Sprint, and its pre-paid affiliates, Assurance, Boost, and Virgin Mobile, will implement the new unlocking policy by February 2015.
sources:
Sprint
via
Engadget