Sprint's new family plan offers four lines with 40GB of shared data for $120 per month
16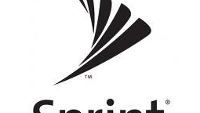 In an attempt to encourage carrier switching at the family level, Sprint has just announced a new Family Share Pack. Unfortunately, although the new family plans are well priced compared to similar plans on any other major carriers, your family will have to port four lines from another carrier in order to take advantage of the offer.
In its basic form, Sprint's new family plan is priced at $100 per month and includes four lines with unlimited talk and text, as well as a bucket of 10GB high-speed data that's to be shared between the four lines. If you need more data, Sprint will upgrade the shared data bucket to 40GB of high-speed data for $120 per month. On top of this, Sprint will also discard the per-line data access charge, but only as long as you continue to pay for your new family plan.
Sprint claims that its new family plan is much more affordable than similar plans from other major carriers in the United States, and it looks like this affirmation actually holds water. Over at Verizon, four lines with unlimited talk and text and a 10GB data bucket costs $140 per month, and the same plan at AT&T will set you back $160 per month. T-Mobile's currently offering four lines with unlimited talk and text and 10GB of data per line for $120 per month.
Like with all of its plans, Sprint is also offering to pay off your contract with your old carrier, as well as your old handset, but only if you're willing to part with your on-contract smartphone, and only if the device is in good working condition.
What do you guys think of Sprint's new family plan? Aren't you a bit pissed that switchers are the ones getting all the really good plans and deals?