Sprint Launches Nationwide Wireless TTY Compatibility Services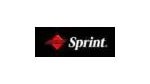 Sprint
(NYSE: FON,
PCS
) which operates the largest all-digital, all-PCS nationwide
wireless
network
, today announced the nationwide launch of wireless text telephone (TTY) compatibility services across its network. These services allow customers with PCS Service from Sprint to use select PCS Phones in conjunction with a
portable
TTY device to make and receive non-emergency calls while on the wireless network operated by Sprint. The launch is a significant accomplishment representing the hard work and dedication of many in the wireless industry and marks the fulfillment by Sprint of the Federal Communication Commission's (FCC) June 30, 2002 requirement for transmission of TTY calls made via wireless digital networks. Wireless TTY compatibility services were previously available only on analog wireless networks.
"Sprint is committed to helping enrich the lives of people with disabilities," said Charles E. Levine, president, PCS division, Sprint and board member for the National Organization on Disability. "This solution offers TTY users a clear and valuable communication solution and expands the assisted technology options Sprint offers."
Sprint offers customers multiple handsets that can be used in conjunction with a portable TTY device to stay in touch with family and friends. TTY-compatible PCS Phones include the PCS Phone SCP-6200 by Sanyo, PCS Phone 4NE1 by LG, PCS Phone 1010 by LG, PCS SPH-a400 by Samsung, PCS Phone 1135 by Kyocera and PCS Phone 9155 by Audiovox. For information about PCS Phones from Sprint that are compatible with portable TTY equipment, please visit www.sprintpcs.com or contact Sprint at (866) 727-4889 (TTY) users should dial 711 and ask the Telecommunications Relay Services communications assistant to dial 866-727-4889).
The availability of wireless TTY compatible services compliments the disability support programs and communication solutions already offered by Sprint, including:
Sprint Project ConnectSM - a nationwide phone collection campaign launched April 10, 2002 to raise money for Easter Seals and the National Organization on Disability.
Telecommunications Relay Services (TRS) offered through Sprint Relay SM along with nationwide direct access by dialing 711. For more information about Sprint Relay SM, please visit www.sprint.com/relay.
Messaging products that enable customers with disabilities to send and receive text messages via their PCS Phones.
Hearing aid accessories - Sprint carries several Plantronics headsets that are compatible with T-coil equipped hearing aids.
PCS
Voice Command
by SprintSM allows blind or visually impaired customers to dial numbers, access e-mail, stock quotes, weather updates and other useful information by simply using their voice.
Universal handset accessibility
features
including tactile marking of the "5"
key
, vibrating and visual "flash" ringers, adjustable screen displays, adjustable ringer volume and one-touch dialing.
Billing statements and other material available in Braille and large print formats.
While wireless TTY compatibility services work well for non-emergency communication, there are some remaining issues that exist for emergency situations. Wireless 911 TTY calls may suffer high character error rates (CER) when received by some Public Safety Answering Points (PSAPs), rendering communications unintelligible. PSAPs are typically the first contact of a 911 call and are generally responsible for transferring emergency calls to the appropriate emergency service agency. Test results indicate the problem encountered may be related to older and non-standardized TTY equipment or software used by some PSAPs and is not unique to the solution Sprint has implemented. Despite this limitation, the FCC has advised Sprint and other wireless carriers to move forward with making wireless TTY compatibility services available. Sprint is working to educate its customers about this limitation and, for the time being, recommends that wireless TTY users make emergency calls by other means, including Telecommunications Relay Services (TRS) and landline communications. Sprint continues to work with others in the wireless industry and the PSAP community to resolve this issue.
Source:
Sprint.com