Spotify to launch 'Hi-Fi' lossless streaming for additional monthly fee
5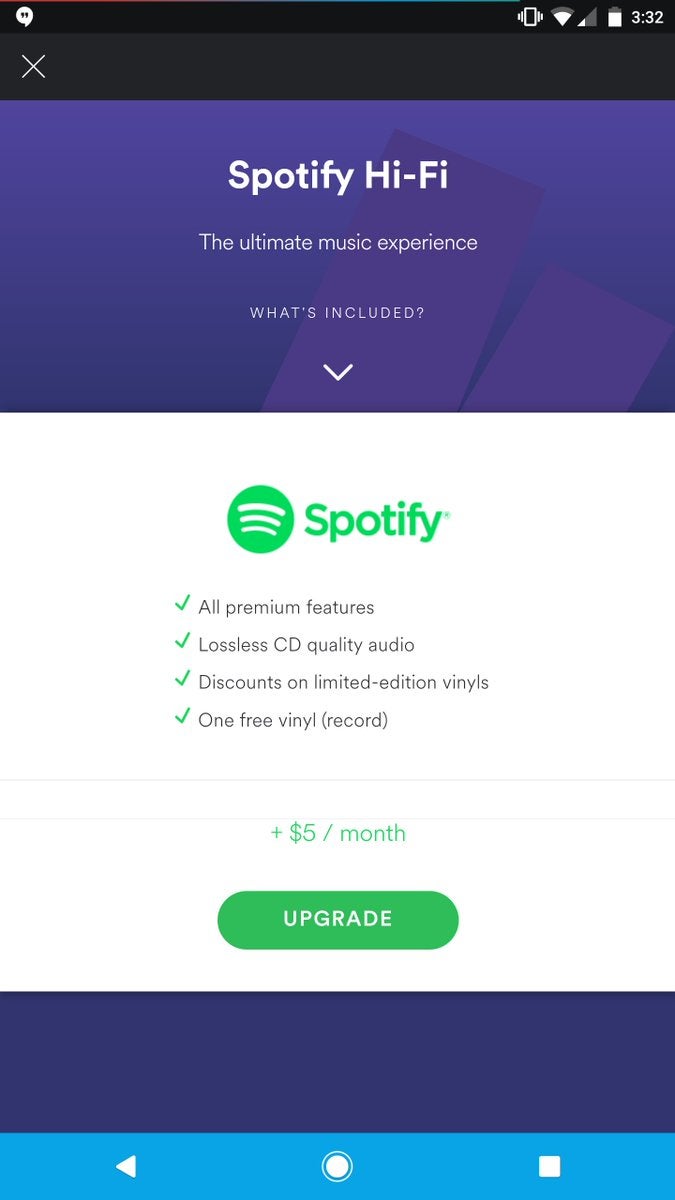 Did someone say free vinyl?!
Spotify has been among the main players in the music streaming game for a good few years now. In recent times, it has faced stiff competition from the likes of Apple Music and Tidal among others. While each service has the basic virtue of music streaming and discovery in common, there are a few key differences. One of Tidal's main attractions, for example, is its superior 'HiFi' service, which allows users to stream CD quality lossless tracks for an additional fee. Now, it looks like Spotify also wants to give users access to true CD quality (i.e. 16-bit, 44.1 kHz) audio through its service.
The Spotify Hi-Fi service hasn't been officially launched, though it appears that the necessary behind-the-scenes adjustments are being made. As such, some Spotify users are being prompted with invitations to the new service which will apparently cost between $5 and $10 extra per month.
A concerted move to tap into the growing number of
audio snobs
wannabe audiophiles
music fans conscious about the quality of their content, specific prices and bundles are a little unclear for now. Some users have been met with a pop-up offering Spotify Hi-Fi along with a free vinyl and discounts on vinyl purchases -- all for as little as $5 extra. Others, meanwhile, have been presented with half of the aforementioned perks at double the cost, though there could be currency discrepancies in play. It remains to be seen how much Spotify will actually charge when Hi-Fi does launch, but it's clear that the Swedish firm is throwing the gauntlet down to competitors like Tidal.
Spotify Premium currently offers lossy files up to 320 kpbs which, for many, is quite enough. But with smartphones now rolling with in-built DACs and the requisite ports to accommodate a more accomplished audio experience, it's about time Spotify did likewise.
Would you pay an extra 5 to 10 dollars for lossless audio on Spotify? Let us know in the comments below.