Skype offering free unlimited calling for a month
7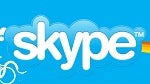 Skype-to-Skype calls have always been free, but not Skype credits, which allows users to make Skype-to-landline or Skype-to-wireless calls. Depending on where you are calling, or whether it is landline or wireless, the cost can work out to a fraction of what you might pay through traditional service providers.
Now, Skype is offering a month of unlimited calling to mobile devices and landline locations. It can be contacts, or people not in your contact list, just use the dialer.
Is there a catch? Arguably yes. It is called "fine print" and here is what you need to know:
The fair usage policy still applies

, so you cannot burn up talk time on an overly gratuitous level and obviously, premium and satellite numbers are not eligible.

You must claim your free month by NOVEMBER 15

(that's tomorrow), and must have been an existing Skype customer for at least the past month.
You also have to provide payment details in case you continue to use these otherwise paid services past the promotion period.

The offer is

not available

to customers in Russia, China, Taiwan or Korea.
Only certain destination countries are part of the promotion. For calls to

wireless and landline destinations

, you may call numbers in: Canada, Guam, Hong Kong S.A.R. China, Puerto Rico, Singapore, Thailand and United States.
For these countries, you may call

landlines only:

Argentina, Australia, Austria, Belgium, Chile, Croatia, Czech Republic, Denmark, Estonia, Finland, France, Germany, Greece, Hungary, Ireland, Israel, Italy, Japan, South Korea, Luxembourg, Malaysia, Netherlands, New Zealand, Norway, Poland, Portugal, Russia (Moscow and St. Petersburg only), Slovakia, Spain, Sweden, Switzerland, Taiwan, United Kingdom and Venezuela.
It is kind of odd that we can call Russia, Korea, China and Taiwan, yet they cannot be part of the promotion. Either way, it is a nice little treat to pick up and get in touch with some folks before the holidays.
To claim your month, just click the source link below.
source:
Skype